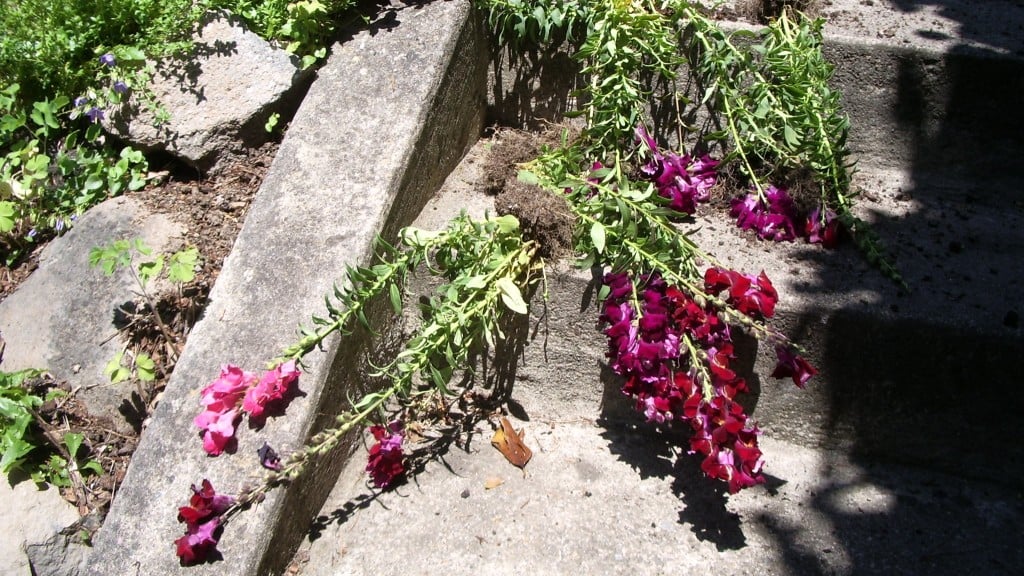 By Barbara Falconer Newhall
I did it. I committed floricide. I killed those snapdragons. I pulled them up by the roots and tossed them onto the cement steps to shrivel and dry up. The miserable maroon interlopers were gone, gone, gone from my flower garden. My pastel color scheme was restored, and all was right with my world.
Was it OK to kill perfectly healthy plants? I fretted over the question. But then it occurred to me — I pull up weeds all the time. I kill mosquitoes. I eat lamb chops, for heaven's sake.
With those awful snapdragons dispatched, my rock garden once again pleased the eye — my eye — with its delicate pinks, lavenders, roses, creamy whites and modest yellows, all colors that got along nicely with each other and wouldn't think of screaming for attention across the front yard,
Now I was left with a hole in the landscape. Rich with loamy soil and fat earthworms, it was all set to go. What should I plant?
The day after I removed the snaps, my son Peter emailed from the Midwest that he loved snapdragons. Too late. I'd already yanked those puppies out. Which was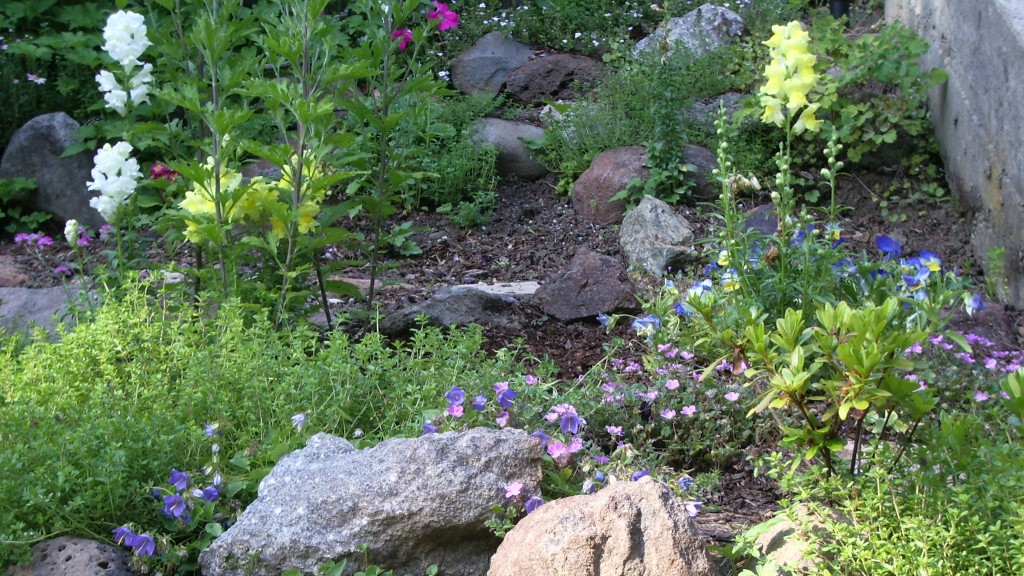 fortunate, because I might have taken pity on the homely things and left them in. In which case I'd have been looking at them all summer long.
I put in some subtle pink and yellow snaps in Peter's honor. The sight of them made me sad. They reminded me of my faraway son.
If you enjoyed this story, you might like, "Is There a Heaven? Yes, and It's in a Back Yard Up North." Also, "For China's Young Fashionistas, the Cultural Revolution Is So Over." Order Barbara's prize-winning book, "Wrestling with God: Stories of Doubt and Faith," in ebook or paperback at WrestlingWithGodBook.com.