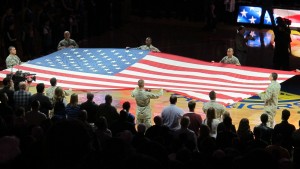 It might be Christmas Eve right now at your house, or Hanukkah could be already underway, but it's not too late to give last-minute gifts of concerned citizenship — patriotism — to your friends and loved ones. Just go on line, click on one of the charities, news organizations and activist organizations below, and subscribe or make a donation in your friend's honor.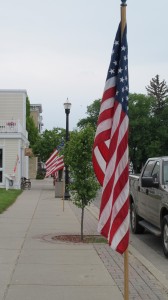 Patriotism. For me and for my friends in red states and blue, patriotism means being stubbornly loyal to the American project and the ideals it's been striving toward since the constitution was signed in 1787.
It means believing in self-government, the rule of law, justice, equal opportunity, civil liberties and public education. It means keeping those spacious skies spacious and those purple mountain majesties purple. It means freedom of speech, religion and the press.
I hope you will join me in giving friends and family the gift of a United States of America that's good to go for another 227 years.
Here's my list of patriotic last-minute gifts. It includes charities, businesses and political action groups. Some contributions are tax deductible, some not. The entries lean toward a progressive point of view, but most of them will make great patriotic gifts for everyone on your holiday list, whatever their political persuasion.
If there's another charity or activist organization that's a better fit for you, go for it. And let us know with a comment.
Last-Minute Gifts: Healthy Media and Real Journalism
More Patriotic Holiday Gifts — A Starter List
More about the worrisome political climate facing America at "Why I've Decided to Stop Bad-Mouthing Donald Trump."  And, on the light side, a lesson in circuitous rhetoric from a preschooler at "The (Two-Year-Old) Rhetorician at Our House."