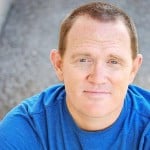 July 28th 2014, Somewhere America. Thank you for reading this blog, it has been a thrill, an honor to share with you my experience, my learning, and point of view. To Kristi for her unending love, support, and her behind the scene's cheering and inspiring me on.
Patheos and Cathie have been nothing but supportive, and nurturing on this path. For that I will always be grateful for the opportunity to express my voice freely, openly, and without judgment.
We are here to learn, grow, and discover peace within. My crusade around the world is simple, "go within, and discover your gold. Then share it with everyone. Be of service, share peace, and love." For myself, peace and love is not foo-foo, nice language, it is who we are, and what we are. We live in the United States (US) not the separate states. We are here to learn about each other, come together, and form a perfect union. That union starts with you.
We have lots of things here in America that need to be looked at, not avoided. God is love, if that is true for you, then all the separation of my church is better than your church, my religion is better than yours, goes mute. Because it is said, "We are created from the image and likeness of God". So nothing is out of place. Whether your gay, straight, whatever. God is love. That love is everywhere, that means if you were a scientist and investigated this: God is love, then you may come to realize that all is love. And in the realization that all is love, then comparing, competing, and judging have no place in love.
So where does the war begin, from one place, within. If you can not bring peace to the war within, then we will continue to vote in people who represent our self. So that is how important learning about you is, and others. So people make mistakes, people may fall, why judge them, we judge them because we don't believe God is love. We believe in our own creation more than the actual truth of God is Love. Now I know the name God gets a bad wrap, so if the name is driving you crazy, get over it. Stop it. It is time to put up or shut up. To be quiet within, and listen.
We give our attention collectively to defense, we spend 1 trillion dollars on defense of this country, we have a 17 trillion dollar debt, and no money toward peace. Strange? Maybe not for some. We have become passive, passive lovers of love. We say God will take care of it, but we are extensions of God. One day the world will wake up and realize that it has been killing God, separating God, in the name of God, but God is love. 7 billion people on the planet, all images of God, all missing each other, all missing the point. It is time for a new way to be with God as love, and rest in God. God has never been unhappy with you.
Please don't wait to you physically die to experience peace. Discover peace now through forgiveness, compassion, and kindness. May we teach our young men and women reverence for all life. So if a young man hears that a NFL player punched and knocked his girlfriend out cold, and dragged her out of a elevator, and only received 2 game suspension, then maybe that young man can stand up and say that is awful. Yet if that same player took steroids than he would receive 6 games, nice sports organization, good morals to show our young men and women. Women matter. Life matters. Love matters. Peace matters. YOU MATTER. And because you matter, stand up for yourself. Stand up for others. Peace is here. Heaven is at hand now.
"Two roads diverged in a yellow wood, and I took the one less traveled and that has made all the difference." Robert Frost
There is never really a goodbye, just a new beginning. One door closes and another opens. Sweet Adieu!
Sincerely David Matthew Brown
Stand within, in peace, love, and compassion.