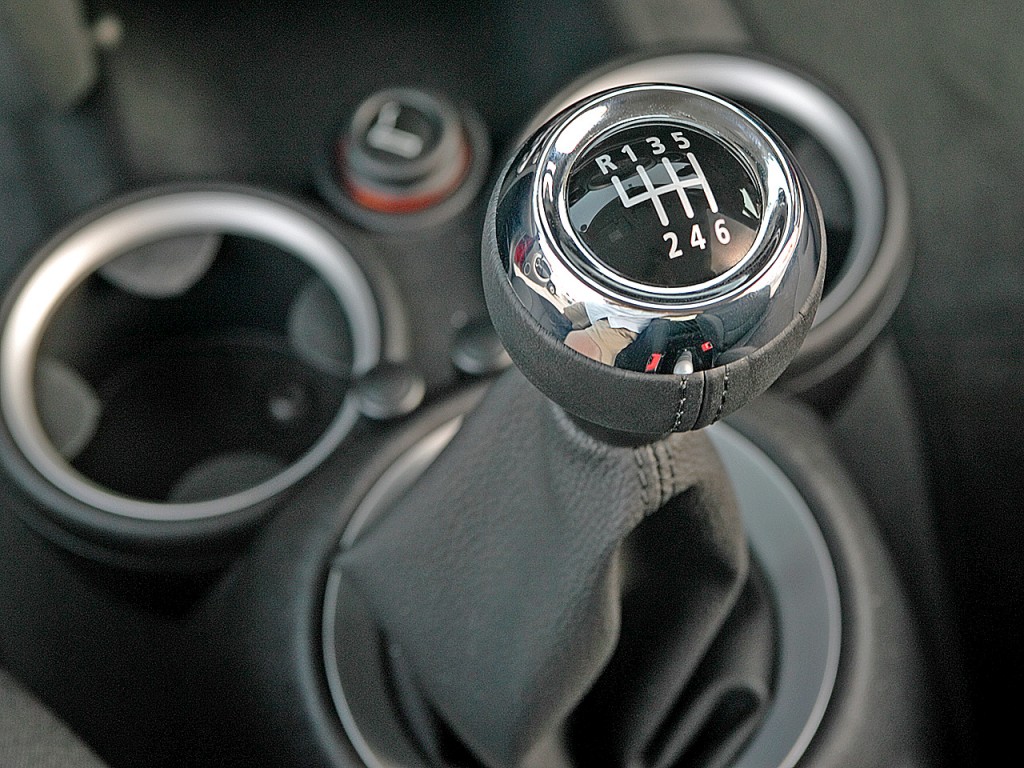 This past week, I've been on vacation. Actually, it's been a "stay-cation," with me working on little projects around the house. The repairs to our home after the hail damage (from the storms back in April) needed to be managed as well. And then there was my car.

My car had been damaged pretty significantly by the hail storm too. Early in May it was inspected by my insurer, and the body shop scheduled it for repair in the third week of July. They said it would take one full week, and instead, it took three. It also cost them twice as much to repair it as the insurer estimated.
Did I mention my oldest son received his "learners permit" back in July too? And he has been driving under supervision since that time and doing a fine job. That is, until my car came home from the shop. You see, my little car has a 5-speed transmission, which helps it get 40 miles per gallon on the highway. I informed my son that he must learn to drive it.
It's one of those unilateral "Dad Edicts" that I announce from time to time, as it is my prerogative to do. Anyway, to make a long story short, my son has been re-learning how to drive this week while I am on vacation. School starts next week for him, so now is the time.
What does any of this have to do with grace? Maybe nothing. Or maybe everything.
When talking about grace, I mean what Merriam-Webster marks down as definition #1(a) & (b):
1a: unmerited divine assistance given humans for their regeneration or sanctification.

1b: a virtue coming from God.
You see, when you live in the world of automation, everything seems easy. And you can start to take for granted that ease, and completely miss out on all the wonderful, and sometimes difficult, things that actually take place in order to accomplish things as simply as shifting gears in a car. Or like drafting this message.
Now as long as I've had children, they have known that manual transmissions exist. But my oldest is realizing now how something that I (and his mother) make seem so effortless is actually downright tricky to duplicate.
He has learned how even the most modest of inclines is a fearsome challenge. He has been humbled, and amazed, by the ease with which a car can stall when trying to get started in first gear on level ground. And he's learned:
How unforgiving the clutch is if you let it out too quickly. How three pedals and a stick shift have to be manipulated, all while steering and keeping track of all these other cars on the road too. He has learned how little patience other drivers have when he inadvertently stalls when at a red light.
These moments were all lost to him when he was a passenger only, or when he was driving our automatic transmission car. It really never crossed his mind that driving a car with a manual transmission is a form of work. It's not, really, and after he gets the hang of it these tasks will be second nature to him as well.
So, as I've been sitting in the passenger seat as his instructor pilot this week, thoughts of recognizing grace have been popping up in my mind. Because if we don't look for it, we can forget that it is occurring all around us, all the time. We run the risk of being numb to it, just like we forget, or never really even knew, how an automatic transmission works.
It's all the fault of Karl Rahner, SJ. I've been reading Volume One of his Mission and Grace. In it he says stuff like,
There cannot be any grace which does not imply a quite definite putting into action of nature; nor can there be any human, responsible putting of nature into action, which is not subject to the demands of grace, amounting in concreto, with no avoidance of it while life lasts, to a Yes or No to grace.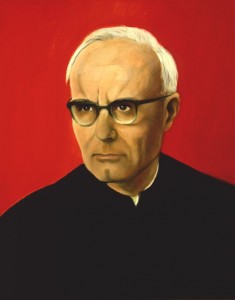 Got that? If it sounds kind of highfalutin, pardon Fr. Karl. He probably didn't recognize that this sounds a lot like shifting gears with a manual transmission. See, without the grace (see definition 3c) of easing out the clutch, there will be a failed action called stalling, and not the beautiful action of going.
But the grace that I am referring to is that which resides in the interactions I have been having with my son while teaching him this new skill. The grace of helping him to see he can do this seemingly impossible task. The grace of giving him encouragement. The grace of expressing my faith in his ability to succeed. The grace of helping him overcome the dejection of failure. The grace of watching him mature before my eyes. The grace of his confidence rising from the rocks of failure.
It reminds me again of what Fr. Karl writes when he says,
The Christian knows that he will constantly be sent by God upon courses which he cannot by himself complete; that tasks will be laid upon him which cannot be finally performed while the fashion of this world remains; that he has always to fight, without, as yet, being able to see final victory, indeed that it would be a danger-signal of the most appalling defeat if he so much as wanted to fight in such fashion as to achieve a once-for-all victory. And yet the Christian does not despair of this world. He works, he keeps on beginning again, he does not give up.
Yes. Recognizing God's grace is a lot like learning to drive a stick shift. One day soon, I'll be able to use these experiences to teach my son this higher truth. And I can only hope that recognition and gratitude will be the result.
Um, that's my seat Cody.*