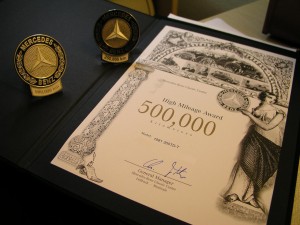 I was just over at YIMCatholic 1.0 looking for something in the archives, when I noticed a milestone for the blog has been reached on this day: 500,000 page views?! How accurate is that doo-hickey (way down below the Holy Family==>>) ? I really have no idea. But it does gives me a neat snapshot of the world like this,
So I think I'll keep it!
Thanks to everyone, both grizzled veterans as well as newbies, from Moscow to Mozambique, for stopping in and spending a few minutes of your busy day here at Why I Am Catholic. Make a habit of it! Because as this little morsel proves, 500,000 is just getting "broken-in."
This sounds like a good excuse for a toast! I'll let St. Bridgid do the honors,
I should like a great lake of beer for the King of Kings. I should like the angels of Heaven to be drinking it through time eternal.

Well said, and Cheers!