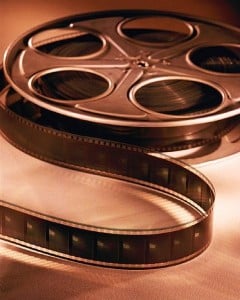 It's true. Good thing being a film producer isn't my day job, or my friends over at Major Oak Entertainment, Ian and Dominic Higgins, would have fired me long ago. Here they are trying to pack their bags for the trip to Nagasaki (they fly out on November 22), all the while knowing that the funding fuel tank is almost bone dry. Is it all my fault?
Mea culpa, mea culpa, mea maxima culpa? Not really, because I've been busy too, just like you. Moving the blog to Patheos, and doing a million other things, has been on my plate. But now I look over there in the sidebar and note that only $420 has been raised in the second campaign to raise money for the production of All That Remains. And there is only 64 hours left to raise some serious cash. The boys need to pay the actors they would like to hire, savvy?
So help me redeem myself with Ian and Dominic by throwing some money their way. Sure, in a little while I'll be bagging on all the super wealthy, non-law breaking, legitimate insider trading transacting members of our ruling elite in Congress. I'll be doing so in favor of us little guys from the Shire. But before I shake you awake from your cognitive dissonance, throw some duckies in the tin cup right over there in the sidebar. ====>>>
The lowest amount listed is $15 but I'll let you in on a little secret: you can give as little as one dollar (just click on "No Perk, Just a Donation), and if a bunch of you would cough up a little as $5, we just might actually get to watch the following stories brought to completion.
Have a look at the trailer of All That Remains for an idea of what this story is about, how beautiful it will be, why it's important:
And the boys and their crew have also created this brilliant animated short that will accompany the feature film as well. Check it out,
Give as much as you can as soon as you can, and I'll be much obliged. Last time I asked, good folks like you came up with close to $5000. I'm going to petition St. Anthony of Padua to help you find some lost money to throw in the jar. He's never let me down before, and neither have my great readers.
Update : A kind soul going by the name "St. Anthony of Padua" has matched the funds in the kitty. This brings the total to $842. Saints be praised!
Update II: Now you can donate over on the film's production blog too.