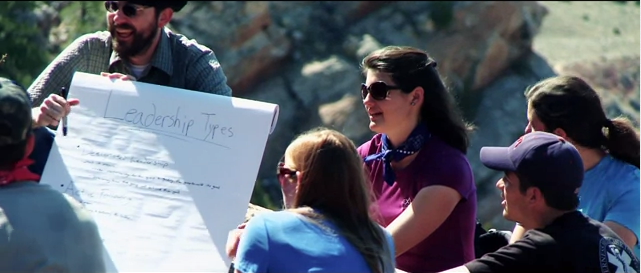 I always liked Wyoming. During the summer between my junior and senior year of college, my wife and I traveled to Jackson Hole for a conference she was attending for work. White water rafting, Yellowstone National Park, the Grand Tetons…what's not to like?
As it turns out, there is another reason to like Wyoming: a fledgling Catholic Liberal Arts college located in a setting with the fantastic name of Broken Anvil Ranch. Take a look at Wyoming Catholic College with me.
It takes a hammer stronger than Thor's to break an anvil. Hammers forged from Truth, Goodness, and Beauty, and tempered in the waters of Faith and Reason. The good folks at WCC, in the mountains and on the chaparral, are looking to build able Catholic leaders equipped for the future.
You just might want to show this video to your school age kids. And have them bookmark their website too.