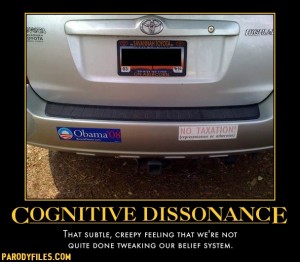 So says Gail Collins in today's New York Times. Maybe she just means in New York City. Interestingly, she also mentions the unconstitutionality of the provisions in the Senate Defense Bill the President says he will sign now ( S.1867), which will allow citizens to be detained without due process of law. This proves once again what strange bedfellows arise in political circles.
I give her kudos on the one hand, for recognizing the obvious abrogation of the rights of citizens, "we the people." And on the other? I shake my head at the cognitive dissonance that gives the green light to killing our most vulnerable and precious assets: our unborn citizens.
Here she is, in her own words, and with a few of mine.
Right now you're probably asking yourself: What's up with reproductive rights this holiday season? And the answer is: a lot! This is America, and we don't restrict our battles over people's sex lives to 11 months a year.
Right. Forget all about the fruits of the sex, you know, both pleasure and more people resulting from same, and just focus on the sex. But I digress.
Just this week in Washington, House Republicans were thwarted in their attempt to tie the latest bill providing money to keep the government going with the defunding of Planned Parenthood. Those two things aren't necessarily linked in most citizens' minds, but everything reminds the House Republicans of their hatred of Planned Parenthood. Chestnuts roasting on an open fire. "Jingle Bells." A partridge in a pear tree.

Their rancor has been a sort of a Christmas present to Planned Parenthood itself. "It's been such a stunning year," said Cecile Richards, the organization's perpetually embattled president.

"More than a million new activists joined Planned Parenthood, and our approval rating is at 68 percent. Congress is I think at 9." (It may be time to stop pointing out that you have a higher approval rating than Congress. Really, everything has a higher approval rating than Congress. Termites. Zombies. Donald Trump.)
Yeah, that is my bold highlight, lest you shed some tears for the poor folks at PP bearing the brunt of these assaults on their bottom line. And that last parenthetical by Gail is actually pretty funny! Back to her piece,
Meanwhile, the Republican candidates had another Iowa debate in which Mitt Romney was questioned about his abortion flip-flop and answered thusly:

"With regards to abortion, I had the experience of coming into office, running for governor, saying, you know, I'm going to keep the laws as they exist in the state. And they were pro-choice laws. So, effectively, I was pro-choice."

Then, he added, the Legislature passed a new law on stem-cell research that gave him an opening to totally transform.
Get ready for the segue into a "Romney is a flip-flopper" interlude, as she effuses with pride on our country's right to kill the unborn.
People, you may remember that when Romney ran for the Senate against Ted Kennedy, he grew practically teary when discussing the relative who had died from an illegal abortion. "He used to come to Planned Parenthood events," recalled Richards. "He asked for our endorsement."

Is this the same person? Romney 2012 makes it sound as if he came into office and found abortion rights sitting in a dusty cardboard box in the closet and was chagrined when he remembered he had promised not to throw anything out.

It would be as if he explained that trip to Canada with the family dog strapped to the roof of the station wagon by saying: "I had the experience of going to get into the car and there was already a dog on the roof. So I turned on the ignition and I was effectively driving."
True to form, Gail breaks out the Romney family dog story! I agree it's weird, but I read somewhere that Gail finds a way to add this to every column she has written for the past few months. Bingo.
Now to the part where she will wonder about the Constitutional rights of living citizens, while ignoring those of the unborn future citizens.
Back in the White House, the presidential elves were busy beating back an attempt by Texas to defund — yes! — Planned Parenthood. President Obama's own seasonal reproductive rights issues included a decision by his secretary of health and human services not to allow girls under 17 to buy Plan B, the emergency contraceptive pill, without a prescription. Advocates were disappointed when Obama agreed, but think about giving him a break on this one. Very soon he'll sign a defense spending bill that includes a totally unconstitutional provision on indefinite detention of terrorism suspects. If you're going to be ticked off at him for being a jellyfish on a critical matter of conscience, I would go for that.
Well, I would go for both, as they both come from the same source: the dignity of the human person. See what I was just reading the other day,
II. FOUNDATION AND PURPOSE
OF THE POLITICAL COMMUNITY

a. Political community, the human person and a people

384. The human person is the foundation and purpose of political life. Endowed with a rational nature, the human person is responsible for his own choices and able to pursue projects that give meaning to life at the individual and social level. Being open both to the Transcendent and to others is his characteristic and distinguishing trait. Only in relation to the Transcendent and to others does the human person reach the total and complete fulfilment of himself. This means that for the human person, a naturally social and political being, "social life is not something added on" but is part of an essential and indelible dimension.

The political community originates in the nature of persons, whose conscience "reveals to them and enjoins them to obey" the order which God has imprinted in all his creatures: "a moral and religious order; and it is this order — and not considerations of a purely extraneous, material order — which has the greatest validity in the solution of problems relating to their lives as individuals and as members of society, and problems concerning individual States and their interrelations". This order must be gradually discovered and developed by humanity. The political community, a reality inherent in mankind, exists to achieve an end otherwise unobtainable: the full growth of each of its members, called to cooperate steadfastly for the attainment of the common good, under the impulse of their natural inclinations towards what is true and good.
Read the rest of Gail's article, as from there, she'll start skewering the Catholic Church regarding Her conscientious objection towards being forced to provide access to practices that violate her teachings, etc.
And feel free to join me in my own readings on politics from the Catholic perspective going forward. Go here to get caught up.