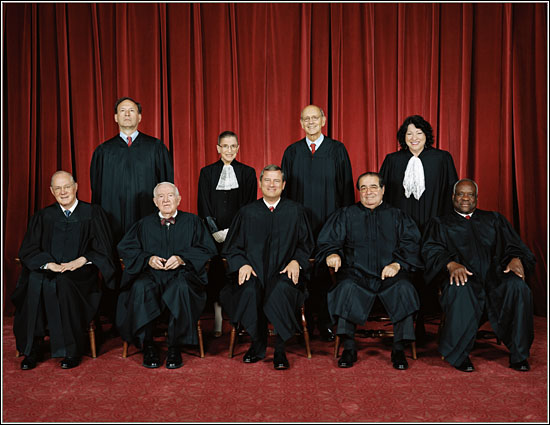 Once again, I heartily endorse the wisdom of the Founding Fathers and their radical concept of separation of powers. Huzzah!
All nine justices of the Supreme Court ruled on Monday that police officers violated the Fourth Amendment rule against unreasonable search and seizure when they attached a GPS device to a suspect's car and tracked it for 28 days without a warrant. But the court was split down the middle on the reasoning. Four justices focused on the physical trespass that occurred when the police attached the device, four focused on the violation of the suspect's "reasonable expectation of privacy," and the final justice, Sonia Sotomayor, endorsed both theories.
Go read the rest. Now, if the Justices would turn their attentions back to the question of the constitutionality of the Patriot Act, the Founders would stop rolling over in their graves.
UPDATE: A friend of mine sends: "Here's the full text of the ruling for super-nerds," to which I'll add for all you sea-lawyers.