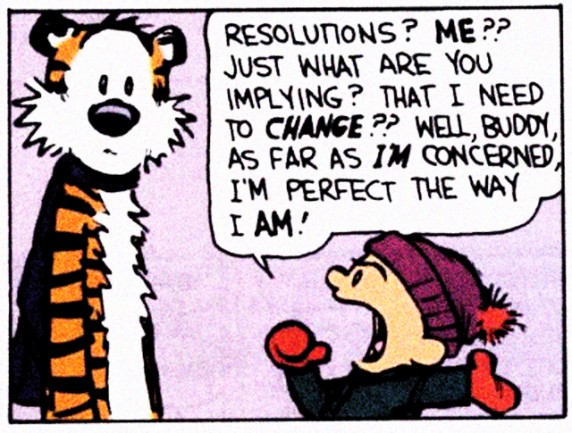 Good things come in threes. As if I need to buttress this argument, I present the Trinity, the Holy Family, and the three named angels in the Bible (Raphael, Michael, and Gabriel) as examples that, if not self-evident, are at least mysterious signs of the truth of this statement. So I have resolved to have only three resolutions this New Year. The great thing about keeping them down to three is that I can keep track of them on the fingers of one hand, and readily recall them to my wandering mind in a pinch.
Keeping to the simple, then, I propose three New Years resolutions that I hope will be pleasing to the Trinity, will bless our human family, and are messages that the three angels themselves likely would give to us too. These three ideas are bound up in the Good News, I argue, and the artists below help make my case. Actually, it's not "my" case. Our Lord himself prayed the following to God:
And I have given them the glory you gave me, so that they may be one, as we are one, I in them and you in me, that they may be brought to perfection as one, that the world may know that you sent me, and that you loved them even as you loved me.
And so here are three resolutions, if you will, from three disparate musical messengers, giving us three precepts that we would do well to honor. To do so brings glory to God.
The Youngbloods, Get Together. I'm not a hippie, but I have always loved this song. And it's title is the first resolution that redounds to Our Lord's prayer above: Get Together. This song topped the charts, the group was on Milton Berle's show, and depending on your political proclivities, you may have never just listened to the lyrics:
Some may come and some may go
We shall surely pass
When the one that left us here
Returns for us at last
We are but a moments sunlight
Fading in the grass
C'mon people now,
Smile on your brother
Ev'rybody get together
Try and love one another right now
You didn't realize it was a gospel song?
Bob Marley, One Love. Continuing this theme, in word and in deed, I present a second resolution for your consideration: One Love. Of course, everything is a remix these days, and Marley masterfully remixes Our Lord's prayer above, in a way that joins the first resolution to the second one,
One love, one heart
Let's get together and feel all right
Hear the children crying (One love)
Hear the children crying (One heart)
Sayin', "Give thanks and praise to the Lord and I will feel all right."
Sayin', "Let's get together and feel all right."
See if you can name all the cameos who appear in this posthumous appreciation of Bob Marley's gift of song to the world.

Red Hot Chili Peppers, Give It Away. The third resolution is the one that prevents us from becoming a dark soul , an inward turning creature whose selfishness darkens, and thus poisons, all relationships for the sake of "my precious." We have been given a model to follow,
Rather, he emptied himself…he humbled himself…Because of this, God greatly exalted him and bestowed on him the name that is above every name.
This next song recalls in a very modern way the incontrovertible truth that we must give away that which we have been given,
Greedy little people in a sea of distress
Keep your more to receive your less
Unimpressed by material excess
Love is free love me say hell yes
I'm a low brow but I rock a little know how
No time for the piggies or the hoosegow
Get smart get down with the pow wow
Never been a better time than right now
Bob Marley poet and a prophet
Bob Marley taught me how to off it
Bob Marley walkin' like he talk it
Goodness me can't you see I'm gonna cough it
Give it away give it away give it away now
Give it away give it away give it away now
Give it away give it away give it away now
Sing it/chant it fellah's,
I hope and pray that this coming year is one filled with blessings for you and yours. Happy New Year!