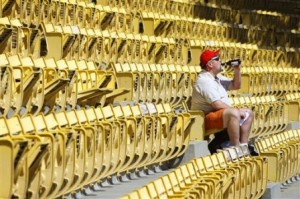 FYI…I won't be taking the time to post on Google+ any longer. Today's change of format there prompted me, but it's been simmering in my mind for a while. It's like this, in a toe-tapping nutshell,
Because the lights may be on over at Google+, but nobody is at home.  There are plenty of crickets chirping over there, though. Google+  is like the neutron bomb of social media.  There, I said it.
Au revoir, l'enfant terrible!