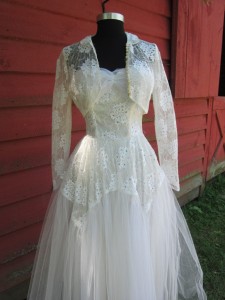 Nassim Nicholas Taleb, author of the books Fooled By Randomness and The Black Swan, once said the following about fasting:
The reason fasting in its various forms is not practiced as the best medicine is because industry has not (yet) managed to make a profit from it. Try to generalize this very, very simple point to other substractive treatments and you will understand what we got ourselves into with modernity.
You're about to be proved wrong, Taleb. Or hopefully what follows is the exception that proves the rule. Either way he was right, until he was wrong. In fact, the following may be an unconfirmed Black Swan event!
Ok, so you're a bride-to-be, and you have more money than you have common sense. You bought a wedding dress you can barely fit into, see, but by a sheer act of will, you have found a way to lose those final 10 lbs in 10 days. A quick trip to the seamstress? How gauche. How Occam's Razor-ish of you to even consider such a move.
Because that would be waay too simple, not to mention embarrassing. Besides, the alternative will only cost you a couple of doctors visits and $1500. And an additional benefit that is priceless? The whole time you're undergoing the "treatment," folks will think you're dying of some rare disease or something, instead of vanity induced insanity.
Oh, the pity you will inspire as you starve yourself, under medical supervision, so you can look like the belle of the ball on your most specialist day ever.
Read all about it. Um gentlemen? If your fiancee is this type of gal, I'll say a prayer for you now. I mean, this could be a sign that you may want to reconsider.
And Ladies? This is what the 40 Days of Lent helps get you prepared for, and all for the low, low cost of FREE. Because $1,500 can buy an awful lot of this.