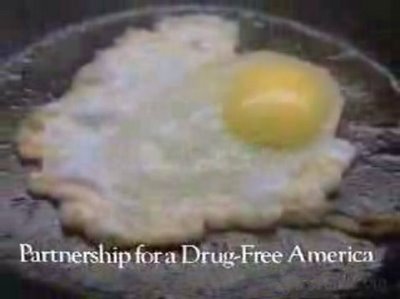 Remember the anti-drug campaign using the photograph above? The video below is kind of like that too. It's from out of the Richmond Diocese, and in the interest of sharing "best practices," maybe it ought to be utilized in all the dioceses. What we have below is a different statement: This is your heart on fire,
http://www.youtube.com/watch?v=Q67j2PCqImU
Any questions? 🙂
H/T Micah Murphy of Truth and Charity. Also, you'll find Blessed Pope John Paul II's "Reconciliation and Penance" right here.