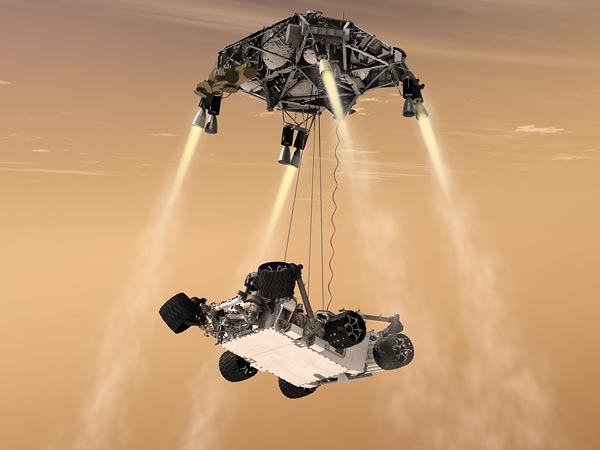 It doesn't get much cooler than this…
Those guys know how to make a great video, huh? I reckon they'll be chewing on Rolaids when that is actually happening. Man, there's a lot of moving parts involved in this landing (scheduled for 0131 on Monday morning Eastern Time). I'll be praying that this evolution goes off without a hitch.
One of the things I miss about living in Southern California is the annual Open House at the Jet Propulsion Laboratory.That's where my family fell in love with
Spirit
and
Opportunity
, the little Mars rovers that could. Got two hours? Throw this video up on your internet connected television. It's a lot like being at the Open House.
In my humble opinion, the taxpayer dollars we spend on the programs JPL manages are well worth the cost.