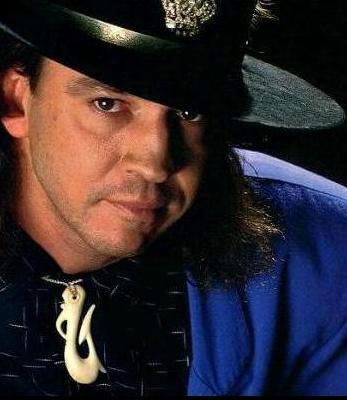 For me, anyway. No, I'm not talking about Buddy Holly, Ritchie Valens and the Big Bopper, who Don McClean sang about in American Pie. No, I mean the day the music died for me. It was on August 27, 1990, when Stevie Ray Vaughn died in a helicopter crash at the age of 35. SRV boarded a chopper after a show shorty after midnight for a quick hop to an airport, only the pilot flew into a low hill and the best guitar player in the world was taken from us.
So I'm remembering Stevie Ray Vaughn, one of my favorites, as long time readers know. Many may dispute my calling him the best guitar player in the world at the time. Rollingstone lists him as #12. But the truth is, he may have been the best guitar player ever.
Jimi Hendrix, you say? Stevie could do Jimi.
http://youtu.be/OEJh2FFUUoU
B.B. King, you counter? Stevie could play like that.
Stevie Wonder? Checkmate.
More progressive rock n' roll? Hello.
Strung out and drug depressed? SRV had been there.
And back from the brink? SRV had done that.
Party hearty music?
Beach music?
Is he in heaven bound? Methinks yes.
Requiescat in pace, Stevie Ray.