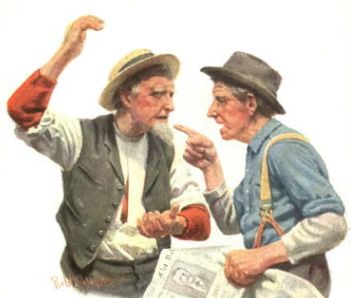 A poem by Kenhelm Digby Best, priest of the Oratory of St. Philip Neri, London, 1900.
 Fraternal Correction

Ah! there are untamed spirits, rough and rude,
Rugged as unwrought iron, unsubdued
Till fire hath filled it with a glowing heat—
And love alone with such souls can compete.
But, soon as love hath made these souls less like
Their wretched self, some deem it time to strike—
Unskilful smiths! they only beat the mass
Into its own cold hardness—while, alas!
Had they loved on, and not been violent,
How easily the stubborn had been bent!


Reproof that irritates, and frequent test
Make untried tempers brittle at the best—
Morose and murmuring, instead of gay,
For perseverance less and less they pray—
Till, finally, it needs but one blow more
To strew the shivered fragments on the floor.
More poems like this one are available on the YIMCatholic Bookshelf.