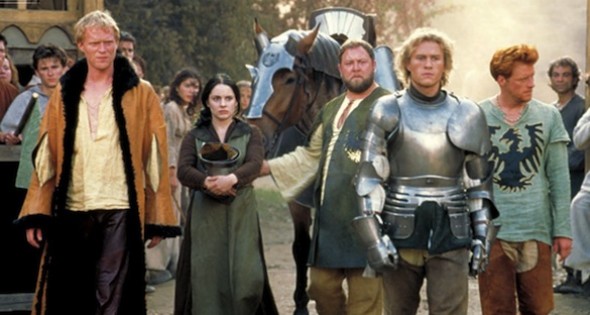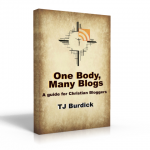 So today is the official launch of the e-book I mentioned that I was contributing to a fortnight ago. Go buy it now!
It will set you back all of $1.99, but there is no telling the secrets that you will glean from the literati of the Catholic Blogosphere. I hope to learn something too, despite the fact that Joe Six-Pack snuck into the mix somehow.
T.J. Burdick was all set to make me produce my patents of nobility and such. I didn't have any, aside from the stuff I've published here on the blog, you see.  And so the authorities stripped me of horse, armor, and my honor, and threw me into the stocks.
My friends stood by my side, which was good, but I was done for. That is until the son of the King showed up.
It was a lot like the story of my life,
That's exactly how grace works, isn't it? Desire for something better than you deserve, and then the King's son plays the savior, and makes us his royal brother.
And now, he's made me a published author too? And I ask you, would Mark Shea, and the rest of these fine folks,  lie about the worthiness of this wee tome? I think not!
Mark Shea

"One Body, Many Blogs is a nifty look at the mission to cyberspace that Christians, obedient to the Spirit, have undertaken!  Read it and be inspired! "

~Mark P. Shea, Author, 

The Heart of Catholic Prayer. 

Find more of Mark's work @ 

Mark-Shea.com.

---

Sarah Reinhard

---

Bert Ghezzi

"If you are a Catholic who writes a blog or are thinking of starting one, you must read T.J. Burdick's One Body, Many Blogs. Here you will find the Ten Commandments of Blogging from some of the most experienced Catholic bloggers. As you apply these wise principles not only will you create more effective posts, you will also make a real contribution to the New Evangelization by drawing your readers nearer to Christ and the Church."

~Bert Ghezzi, co-author with Dave Nodar of 

Discover Christ: Developing a Personal Relationship with Jesus. 

Find more of Bert's writings 

@ BertGhezzi.com

---

Dance Farrel

"If you are serious about blogging about the faith, TJ Burdick's book One Body, Many Blogs is the first tool you should put in your belt. It's timely advice from some of the best writers in the blogosphere is not only spiritually uplifting, but full of the nuts and bolts, the information you really need to know. This book helps you set your blog apart from all the rest, but it will help you to build a creation that will truly serve the gospel." 

~Dance Farrell, 

www.deacondance.com
So no more wasting time. Get thee to Amazon and buy this for your Kindle, PC, laptop, or other device.
All proceeds from the sale of the book go to help support San Juan Diego Academy, so forget about enriching me (there goes grace working again). Did I mention it costs less than a small cup of coffee and still packs a punch?