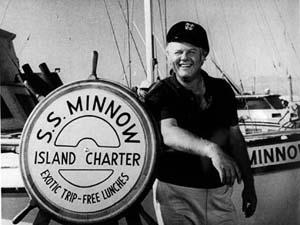 I'm included in the part of the song that goes "and the rest…" for the project below,
Actually, I feel a bit like a stowaway on the S.S. Minnow. I mean, get a load of this crew that TJ Burdick put together for this "3 hour tour." Titled, One Body, Many Blogs: A Guide for Christian Bloggers,  it's an E-book that features contributions by:
– Brandon Vogt (BrandonVogt.com)
– Deacon Greg Kandra (The Deacon's Bench)
– Devin Rose (St. Joseph's Vanguard)
– Jeff Miller (The Curt Jester)
– Katrina R Fernandez (The Crescat)
– Kevin Knight (New Advent)
– Lisa Hendey (CatholicMom.com)
– Marc Barnes (BadCatholic)
– Susan Windley-Daoust (Ironic Catholic)
What's the book all about? Answers to a question.
In your opinion, what are the "ten commandments" that Christian bloggers should keep in mind while pressing on in their digital mission?

Their answers are diverse and extremely helpful for anyone who shares the charism of blogging.  Each response was treated as if it were a blogpost in length, voice, style and content. As you will see, each blogger has created a unique and informative response that will hopefully provide you with ideas on how to develop your own particular voice through the communal blogging charism by which you feel called to participate in.
The ebook won't officially release until October 1, 2012, but if you'd like to review it you can pick up an early copy for free over at the book's website now. Afterwards, all royalties from the book will go to support the San Juan Diego Academy, a Catholic school for immigrant children that TJ teaches at.
Buy a book, help a school out. It's a win-win situation.