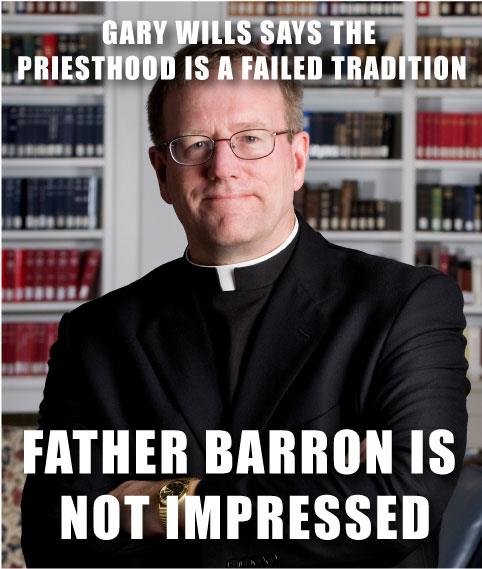 Heh! Neither is Joe Six-Pack.
The video below is not new, but it gives us an idea that Garry Wills is like a private who is preparing to fight the last war.
Fr. Barron, on the other hand, is like a general who has learned the lessons of battles waged in the past, and is looking ahead towards victory. Take a look.
Amen.