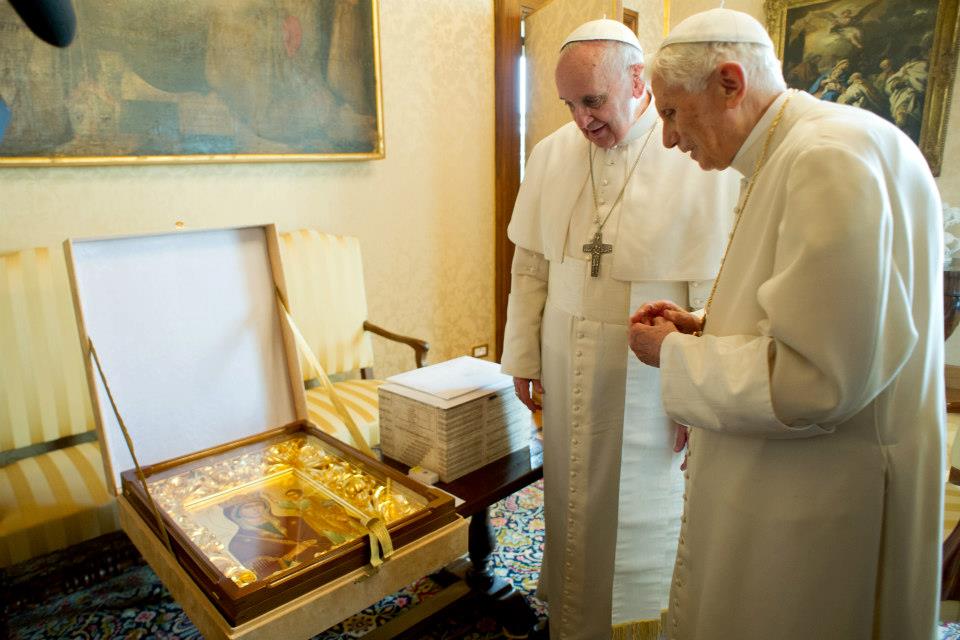 Today Pope Francis and the Pope Emeritus met at Castel Gandolfo. In terms of historically rare moments, it doesn't get much better than this.
Have a look for yourself (the sound will be delayed for the first 20 seconds or so),
Amazing, isn't it? As soon as I saw it, the song that made the group Jesus Jones famous popped into my head. I'll pass that earworm on to you now too. Because right here, right now, there is no place I'd rather be…
http://youtu.be/x6zDCfaZpA0
…except on a kneeler with these two.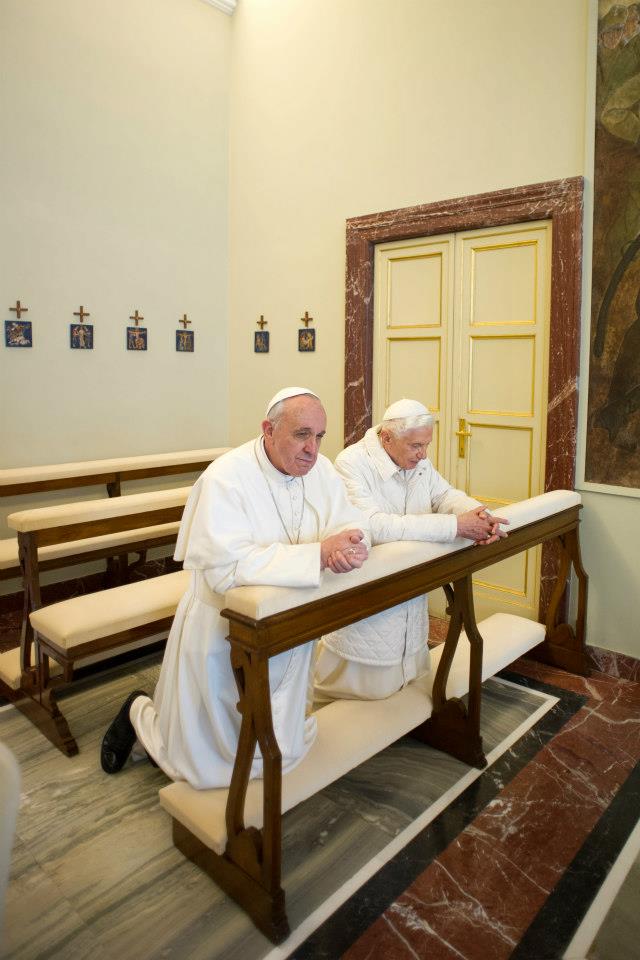 See more historic photographs at Vatican Radio's Facebook page.
UPDATE:
Fr. Dwight Longenecker: Brothers in Arms