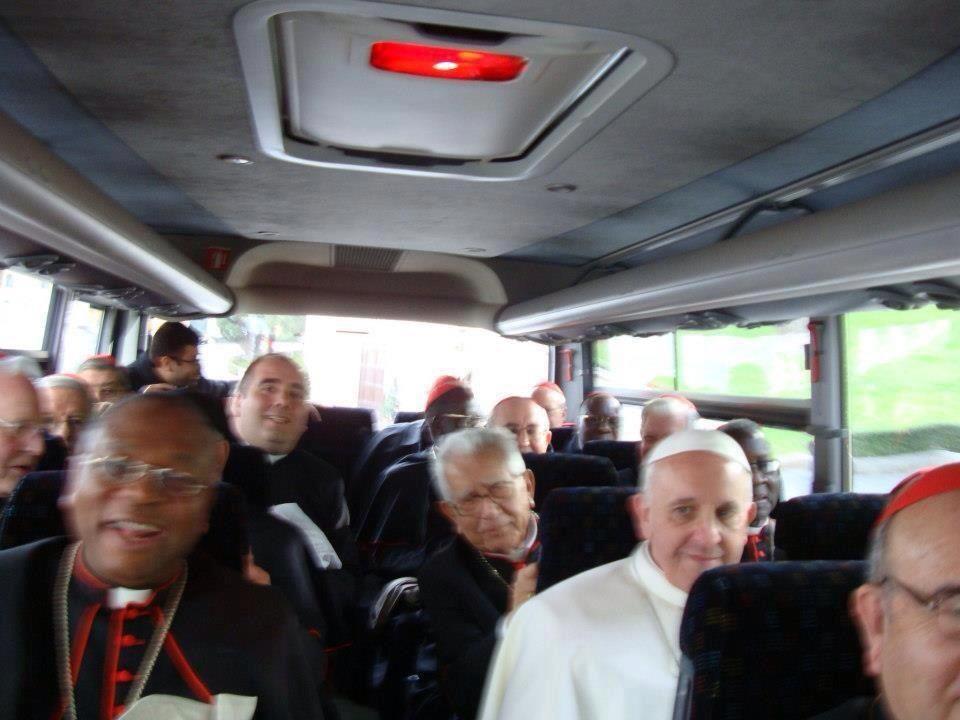 …is in need of a soundtrack. Someone suggested 99 Bottles of Beer on the Wall. But to me, a pair of tunes instantly came to mind.
ZZ Top, Waitin' on the Bus / Jesus Just Left Chicago.
http://youtu.be/MDEHZNirvF0
Michael Barber notes that evidently, the Pope forgot to call "shotgun!"
Oh my!