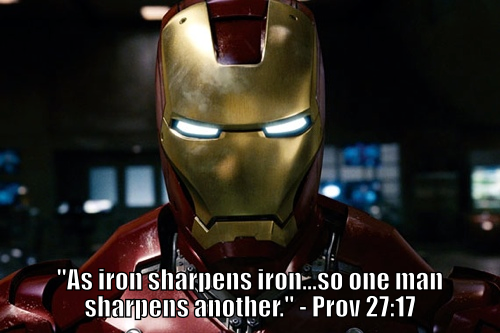 You know, for when your kids roll their eyes when it's time for you to hone them.
Yes, the verse is for real.
Remember who you are, and what your vocation entails.
http://youtu.be/dZJPYo-YUkA
And say a prayer for all us dads, will you? It's a tough job being the iron for another, especially during these years in the growing season.