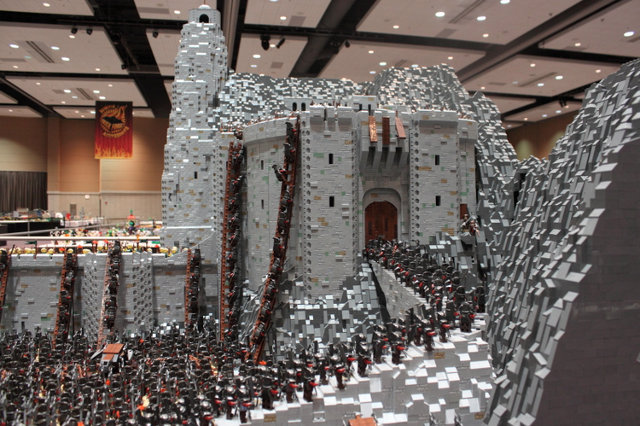 Who knows? After this post, I might get my geek card back. Because life is too short not to geek out at the magnificence of a 150,000 piece LEGO construction of a fictional battle.
I mean, look at the detail!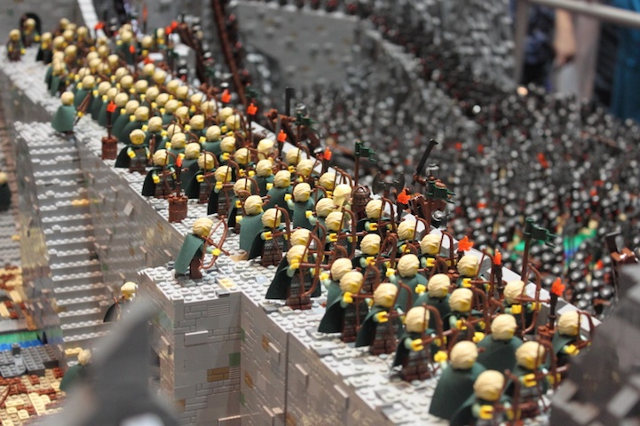 I hope you aren't afraid of heights…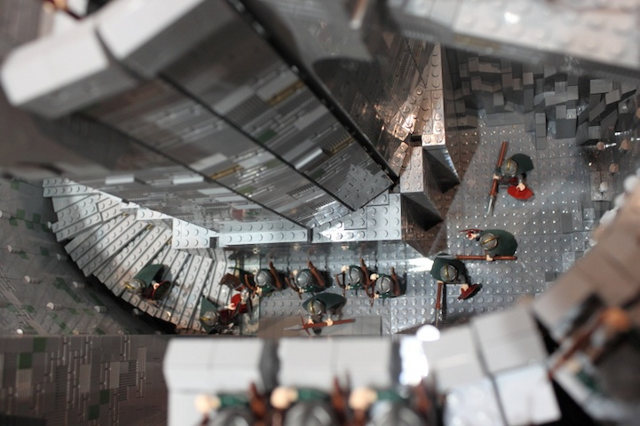 Right?
See more photos and read all about it over at Geekologie.com.