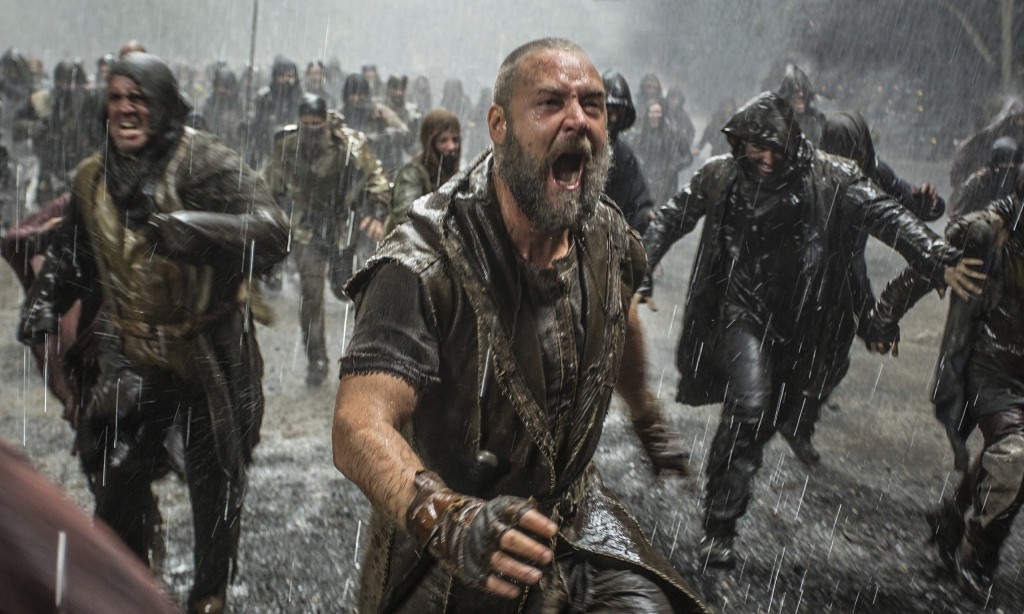 Shocked. Shocked, I am. That folks who actually know the account from Genesis are disappointed when folks who , you know, don't, and make a film about it anyway, comes as no surprise to me. Or as Variety puts it,
Despite its Biblical inspiration, Paramount's upcoming "Noah" may face some rough seas with religious audiences, according to a new survey by Faith Driven Consumers.

The religious organization found in a survey that 98% of its supporters were not "satisfied" with Hollywood's take on religious stories such as "Noah," which focuses on Biblical figure Noah. Faith Driven Consumers has been tracking the viability of major Hollywood films courting faith-based audiences this year.

"As a Faith Driven Consumer, are you satisfied with a Biblically themed movie – designed to appeal to you – which replaces the Bible's core message with one created by Hollywood?" asked the survey.

Faith Driven Consumers surveyed its supporters over several days and based the results on a collected 5,000+ responses. They are also the group behind IStandWithPhil.com, which campaigned for Phil Robertson in light of his suspension from A&E's "Duck Dynasty."
Seriously, if you want to check out Russell Crowe on the high seas, stick with Master and Commander: Far Side of the World.
Now THERE is a movie worth seeing. Pity they didn't make a franchise out of Patrick O'Brian's wonderful sea stories.
UPDATEs
The Hollywood Reporter on the film's difficulties and challenges.
"…the depiction of Noah as a 'crazy, irrational, religious nut' who is fixated on modern-day problems like overpopulation and environmental degradation."
Rough Seas on 'Noah': Darren Aronofsky Opens Up on the Biblical Battle to Woo Christians (and Everyone Else).
The Super Bowl trailer:
Also, listen to a podcast by Barbara Nicolosi on Hollywood, the importance of story telling, and movies as being, for good or ill, the "Church of the Masses." She mentions the plot of Noah, at length.
Peter Chattaway of the Patheos blog FilmChat has a number of posts up following the progress of Noah. Take a look.