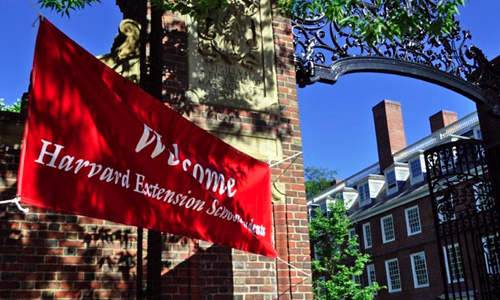 And Now: Satanic black mass 'postponed indefinitely' amid outcry.
Earlier,
Perhaps our prayers are already having an effect. This just in from The Harvard Crimson,
The Harvard Extension School Cultural Studies Club said it will relocate its reenactment of a Satanic black mass ritual, scheduled for Monday night, to an off-campus site, citing in an email that "misinterpretations about the nature of the event were harming perceptions about Harvard and adversely impacting the student community."

The club emphasized that Harvard had not asked them to move the event from its previous location, the Cambridge Queen's Head Pub in the basement of Memorial Hall, and commended the University for affirming its members' rights to free speech and assembly.

"Harvard always demonstrated that it understood its responsibility to defend protected student speech. That was always made clear to us," the club wrote in a second email.

The club still said it was dismayed by harsh and widespread criticism of the event. The re-enactment has received sharp condemnation by the Archdiocese of Boston, the Harvard Chaplains, a group of religious and spiritual leaders on campus, several student groups, and University President Drew G. Faust.

****

The event will now be held at The Middle East nightclub at 472 Massachusetts Ave. at 9:00 p.m., according to the Club's email.
Read it all, as they are updating the story.
Don't forget to continue fasting and praying tonight.
UPDATES
At 6:02 PM

"The club wrote in its email that the event will be held at The Middle East nightclub in Central Square at 9:00 p.m. But Clay S. Fernald, the general manager of The Middle East, said Monday evening that the nightclub will not host the event, and that negotiations with the Harvard Extension Cultural Studies Club had fallen through.

Fernald declined to comment on why negotiations had ended."
Also, Harvard students and alumni decry this event in The Harvard Crimson in an op-ed titled Hate At Harvard. Here's a snippet,
Ten thousand men and women of Harvard have spoken against the hateful event scheduled to take place tonight at Memorial Hall. Students, alumni, parents, and friends of the Harvard community are outraged, embarrassed, and, more than anything, deeply saddened that Harvard has permitted the Harvard Extension Cultural Studies Club to host a reenactment of the Satanic "Black Mass" on campus. This ritual is explicitly intended to parody the Catholic Mass in the most offensive way possible. Historically, black masses have involved desecrating the Eucharist, which Catholics believe is the real body of Jesus Christ, by placing it on the genitals of a naked woman, urinating on it, and slitting an infant's throat to pour blood over it.