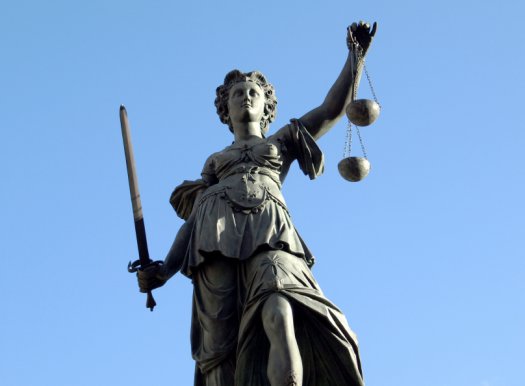 As everyone waits to see how the U.S. Supreme Court rules on the Hobby Lobby case, the U.S. Sixth Circuit handed an unfavorable decision yesterday.
LANSING — A federal appeals court has denied the Michigan Catholic Conference's request for a preliminary injunction to exempt Catholic charities from the contraception mandate of the Affordable Care Act.

The Sixth Circuit Court of Appeals issued a decision Wednesday afternoon in a case brought by Michigan-based Catholic charities and a separate case brought in Nashville, Tenn., over the same issue.

The groups are eligible for "accommodations" or exemptions from the requirement, according to the court, but are required to certify to the company overseeing their insurance policies that they are declining to offer contraception for religious reasons.

In both cases, however, the groups argued that the certification requirement was a violation of religious freedom protections under the U.S. Constitution and federal law, and asked federal judges to prevent the government from forcing them to comply.

"Because these objections do not go to actual requirements of the contraceptive-coverage framework, they clearly do not demonstrate a substantial burden on appellants' exercise of religion," Judge Karen Nelson Moore wrote.

The court sided with federal officials, who argued the actions required of the charities under the law were actions they regularly take to avoid providing insurance coverage for contraception, and therefore did not represent a burden to religious freedom.
Last week, a favorable decision was handed down in Oklahoma for the Catholic Benefits Association based there. In fact, most of the groups who have requested injunctions have been granted them.
According to the Becket Fund for Religious Liberty, the mandate has prompted some 100 lawsuits from more than 300 plaintiffs, including non-profits, for-profits, Catholic and non-Catholic organizations, and individual states. So far, court decisions have predominantly favored the objecting groups.

A significant Supreme Court case involving the legal challenge filed by craft store giant Hobby Lobby is expected to be decided later this month.
Some folks are optimistic for a victory in the Hobby Lobby case. Folks like Pastor Rick Warren, of the Saddleback Church, who was quoted in a Deseret News story a few days ago,
"I don't think we're going to lose on this one," Warren said, noting the Supreme Court voted 9-0 in favor of the private Lutheran school's First Amendment rights to fire a teacher. "So even conservatives and liberals can agree on this one: You don't touch religious liberty, it is the foundation of our society."

Warren said he's willing to risk prison to protect religious liberty, a cause he's championed during the past 18 months.

"This issue may take — as it did in Martin Luther King Jr.'s day — going to jail," he said. "I'm in! And here is the question: Who is the authority in the United States? We don't have a king; the people are the authority. You are the authority."

Moore added, "If we lose this case, the gospel is not lost. If the United States crumbles away, it's not lost. I'm spending all my time right now making sure we stay out of jail, but there is one thing worse than going to jail: And that is staying out of jail and sacrificing the gospel of Jesus Christ."
Time will tell. In the meantime, keep praying that our nation's tradition of upholding religious liberty will be safeguarded.