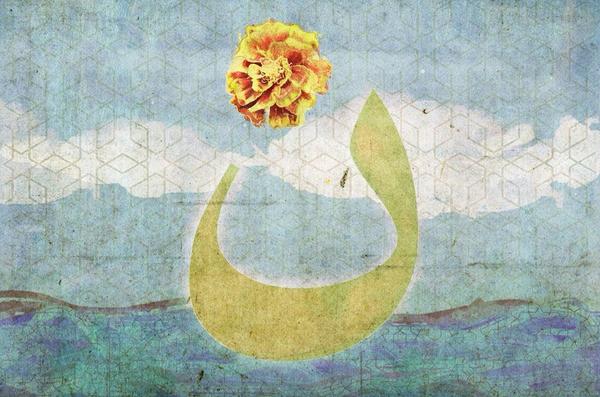 ISIS thugs may attempt to kill and intimidate their way to power, but that will fail as long as folks defy them like these great souls are doing. The following story comes to us via Dina al-Shibeeb of  Al Arabiya News, because the Western media is turning a blind eye to genocidal tendencies occurring  in our former live-fire exercise /diplomatic playground.
Tell it, Dina.

More Please!

More than 200 people – many of them Muslims – gathered on Sunday in front of a Catholic church in Baghdad carrying "I am Iraqi, I am Christian" slogans to show solidarity after a radical Islamist group evacuated Christians from their homes in the northern city of Mosul."What gives us hope is a group of citizens – I do not want to say Muslims but they were Muslims – from Baghdad carrying slogans saying "I am Iraqi, I am Christian," Father Maysar Bahnam of Mar Korkis Catholic Church told Al Arabiya News.

"They prayed in solidarity with us, saying that we are people from this land," Bahnam said, emphasizing that the rally "is a hope for us as Iraqis and Christians, that there are good Iraqis. In fact, Iraqis are good people but sectarian issues which could have come from abroad affected us."

Addressing both the Muslim congregates and the approximately 150 Christian worshipers after Sunday mass, Patriarch Louis Raphael Sako, head of the Chaldean Catholic Church, started his speech saying "I am Christian, Sunni, Shiite, Kurd, Mandean, Yazidi and I am Iraqi," in reference to the country's diversity.

"His words were very influential and had a big echo among the attendees," Father Bahnam said.
And here are more photographs of similar protests being picked up on Twitter via this link on Al Jeezera.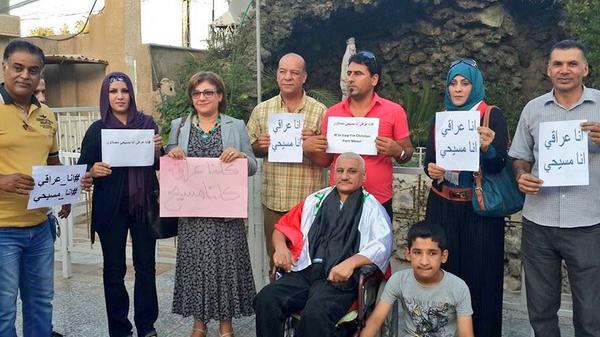 Share these images, so folks will be informed. Read my colleague's posts here, here, and here. Read this great post by Meg  Hunter-Kilmer, where I found this great quote from Judith 9:11-12, and learned about why Christian hope is indefatigable.
NPR is helping get the word out, too. The Catholic Near East Welfare Association (CNEWA), provides a gripping account of what is happening on the ground in Iraq. Read it all.
Pray for the people of Iraq, Syria, and for all peoples who are facing violence fomented by opportunists like those who make up ISIS/ISIL. Send them monetary support via  CNEWA.