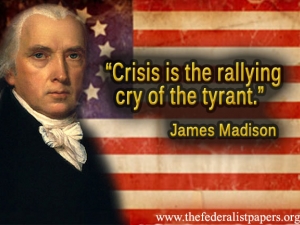 It didn't fail. Rebecca Hamilton, my blog neighbor, and soon to be retired Democrat pol, explains it simply, and succinctly.
The article says the S 2578 "failed" yesterday.

Wrong.

It did not "fail." The vote was on cloture, not the bill. A vote on cloture is a vote on whether or not to stop a filibuster. In pragmatic terms, the failure of this vote allows opponents of the legislation to mount a filibuster if they so choose (everyone assumes they will so choose) which could and probably would keep the bill from coming to a vote.

Cloture requires 60 votes. Even though supporters of the bill fell short by 4 votes, they got a clear majority of the Senate to vote for cloture, which was, in essence a vote for the bill. Also, Majority Leader Reid set it up so that he could call another vote on cloture later.

The story is all over the internet that the bill "failed." Not true.
I've been paying more attention to the prayers at Mass lately, and this past Sunday, as well as at Mass today, these words were prayed.
Give us the grace to reject all that is contrary to Christ.
Amen.
A popularly elected government that tries to use power to intimidate, and suppress religious liberty, is one of those contrary things. In this short clip, Malcolm Muggeridge is a bit harsh, but right on the money with the need for checks on power.
These checks were built into our Constitution, much to the chagrin of many politicians we seem to have elected recently. Recall James Madison's thoughts in Federalist Paper #51,
It may be a reflection on human nature, that such devices [checks and balances] should be necessary to control the abuses of government. But what is government itself, but the greatest of all reflections on human nature? If men were angels, no government would be necessary. If angels were to govern men, neither external nor internal controls on government would be necessary. In framing a government which is to be administered by men over men, the great difficulty lies in this: you must first enable the government to control the governed; and in the next place oblige it to control itself. A dependence on the people is, no doubt, the primary control on the government; but experience has taught mankind the necessity of auxiliary precautions.