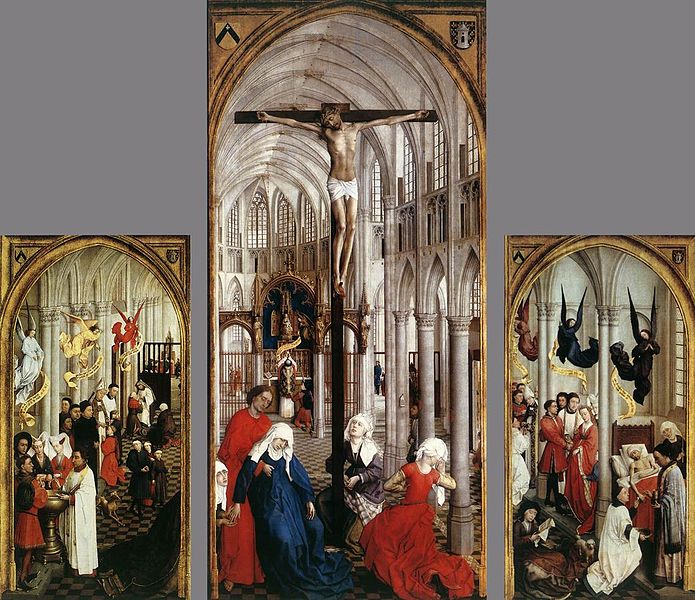 I just ran across these thoughts by Reverend Jesse Brett over at my favorite electronic library. Oftentimes on Wednesdays  I like to feature a poem. But after reading these few paragraphs on the Sacraments, I realized that I should share them with you.
Brett is a bit of a mystery too, though I found out that he was the chaplain at All Saints Hospital in Eastbourne in the U.K. (in the 1920's), I haven't been able to uncover anymore information about him. How was he to know that almost 100 years after he wrote his book, I could share it with you via the interwebs?
Reflection time. I remember when I was a Candidate in the RCIA class at my parish. Even though I was in the process of being brought into the Church, I also knew that I still had many, many, questions about the saints, the Church, the Sacraments, etc. etc.
I was embarking on what I have discovered will be a lifetime of study and practice. Frankly, I am happily continuing to peel the onion of the Faith, as I diligently work at conforming myself to the heart, mind, and soul, of Christ.  Because as Blessed John Henry Newman said, and I'll paraphrase him gladly,
Catholicism is deep. You can't take it up in a tea cup.
Reading the following words of Fr. Brett won't answer all of my questions about the Sacraments, or yours. But they ring as true as a clarion call about the importance, nay, the absolute necessity, of the Sacraments in the spiritual life of the followers of Jesus Christ.
In this regard, the following thoughts are pure "signal" without any interference or "noise." Tune in.