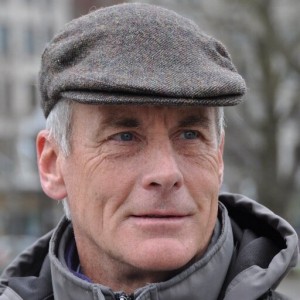 Webster Bull, my friend, and former blogging partner, has written a memoir about the long, strange, trip that brought him into the Catholic Church. Jesus knows his sheep, even if we have no idea how to respond to His call. And sometimes in the seeking of Him, we get shanghaied unwittingly, and turned away from our true desire.
Webster has made the story of his journey available for all to read over at his blog, Witness To Christ.
After reading my conversion memoir, The Long Walk Home, a priest friend told me, "You, Webster, are the last man who should have ended on the doorstep of the Catholic Church in the first decade of the twenty-first century."

I believe that my friend said this because of two blots on my résumé: (1) For thirty years I followed an alternative spiritual program that set Christ aside. (2) The man who introduced me to this program, whom I have called Gulliver in my memoir, abused me sexually, beginning when I was nineteen years old.

And here I am for all that—a happy Catholic without regrets six years after my conversion. Hence the priest's comment.
Head over to his blog and dive into The Long Walk Home, the fascinating account of Webster's past. There are more turns in the story than on an Appalachian highway, at night, with curves and dips that might leave you reaching for the Dramamine.
In a move that warms my "just war doctrine" loving heart, Webster has fictionalized his story in order to protect the innocent and the guilty. After all, Webster has identified the only person with anything to lose, or be ashamed of, etc., and that person is himself.
That person is Webster Bull: redeemed sinner and happy Catholic.
By sharing his story with the world, see, his hope is that others who have found themselves in similar circumstances can learn that it is possible for them, too, to escape the situations that prevent them from reaching their destiny. Writing his confessions, then, is a way that Webster has been called to work out his salvation, with fear and trembling.
Here is the link that will get you started. Fasten your seat belt, because it is a wild ride.