Are 100,000 Americans willing to say we should be doing more to save the religious minorities from the death dealers of ISIS? I think the answer to that question is Yes. I mean considering that the population of the United States is 319 million these days.
"Yeah, Frank, but a bunch of those people are sucking on pacifiers, wearing diapers, and learning their multiplication tables."
Good point, dear reader. How about if we just count the folks between the ages of 15 and 64? Then we're talking about 230 million folks capable of raising their hands to let their opinion be heard. Right?
Hmmm. Let me dust off my calculator.
100,000 ÷ 230,000,000,000 = .04347826%
So, significantly less than 1%.
The idea that 100,000 people would ask our Chief Executive to take additional tangible steps to save the persecuted seems very feasible to me.
The trick, though, is to convince this tiny number of citizens to sign the petition to the White House that has been drafted by the good folks of In Defense of Christians (IDC). Here's the language they used,
Middle East Christians are facing ongoing persecution and death. ISIS is waging genocide against Christians, Yezidis, and other religious minorities in the region.

As Congresswoman Anna Eshoo and Congressman Jeff Fortenberry requested in a bipartisan letter this week to President Obama: we call on your administration to work with local forces, the Iraqi and Kurdish governments, neighboring countries, and other key stakeholders to help secure safe havens for religious minorities Syria and Iraq and to provide adequate assistance to displaced persons both inside and outside established refugee camps. The President should also appoint a Special Envoy for Religious Minorities in the Middle East.
If you recall the last time I asked you to sign a petition to the White House, you practically melted their servers down. Back then, the threshold needing to be crossed, in order to get a response from the Administration, was 25,000 signatures.
You wonderful people met that number in under 12 days.
Since that time, the Administration has raised the threshold for a response to the 100K signature level. But I think we can do it, don't you?
Do I need to put a photograph of a white and gold (blue or black) dress in this post in order to get any traction? Say it ain't so.
How about this one instead?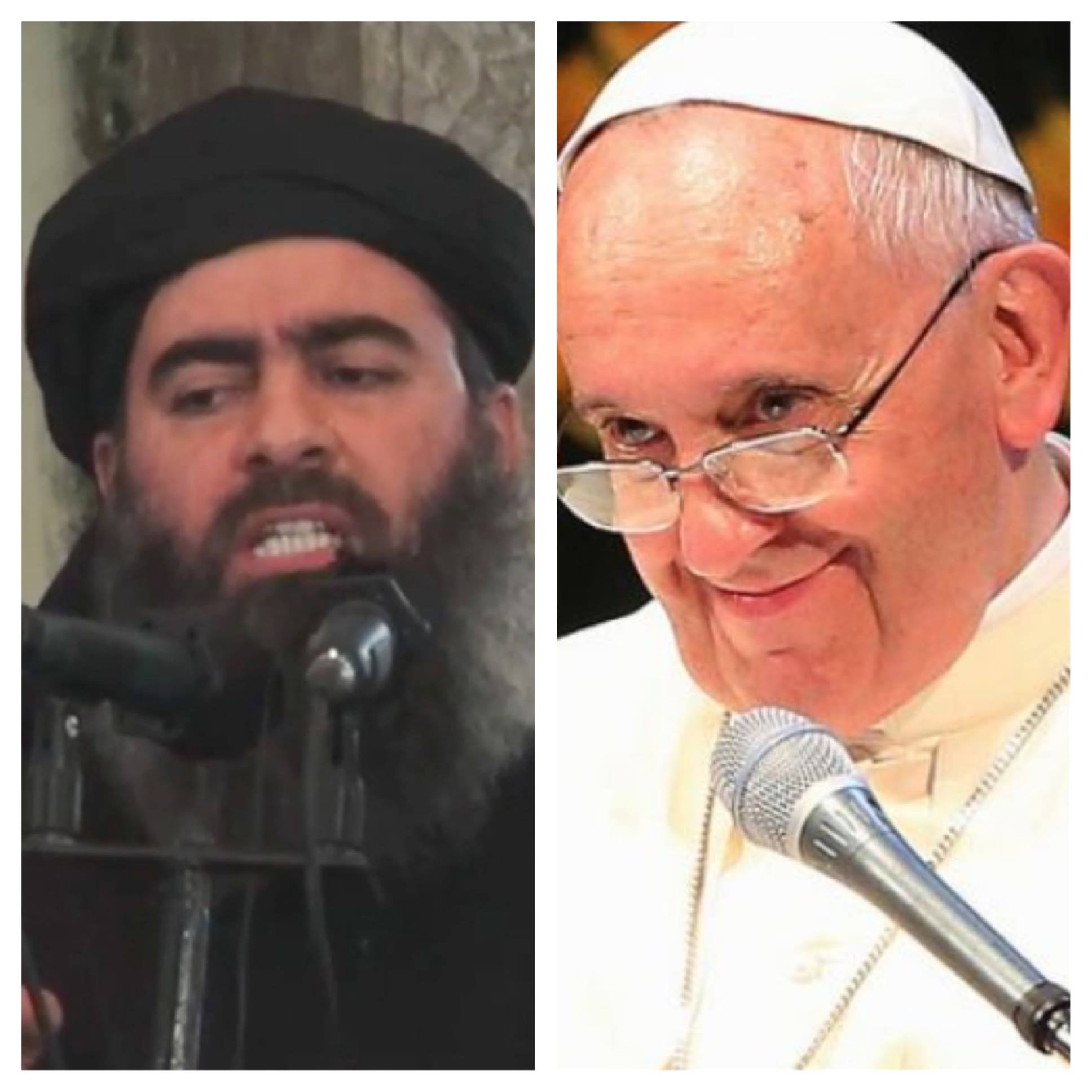 Sign the petition, please. Yeah, they will make you log in, wait for a confirmation e-mail, and only then post your signature (with your identity scrubbed, just like before). It's a bit of a hassle. But it being Lent, I'm thinking you can put up with a little inconvenience to let our leaders know that they need to do more to bring ISIS to justice, and to save those fleeing from their bloodthirsty ways.
So sign it, share it, tweet it, Facebook it, or e-mail it to every man, woman, and child that you know. IDC has until March 29, 2015 to reach the 100,000 signature goal.
Let your voice be heard, relaying the cries of our persecuted brothers and sisters in the Middle East crying out for our help.