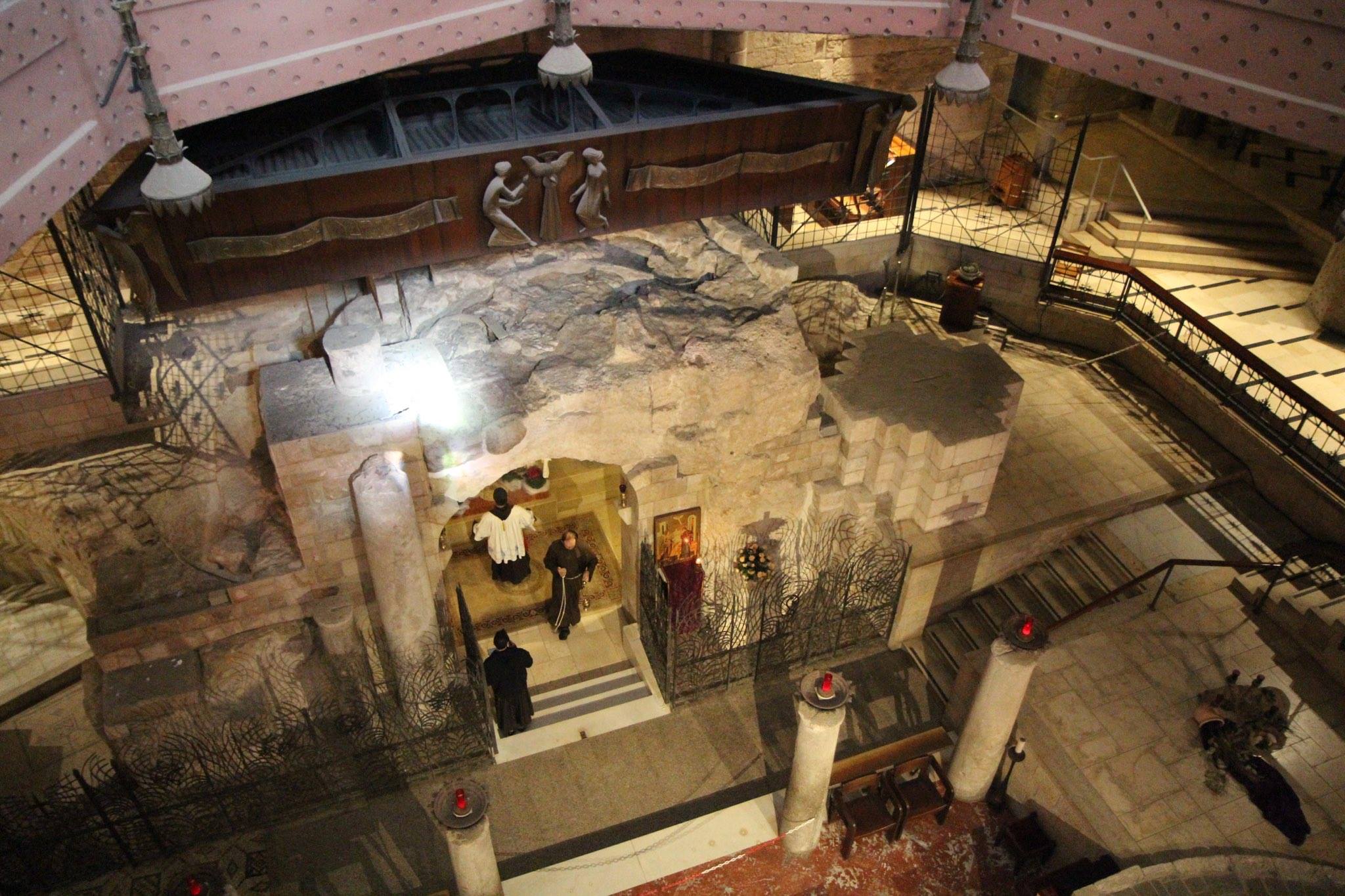 I was blessed to visit where the Annunciation took place. I figured that I should share some of the photographs of the grotto, and cave-like home, of the Theotokos on this day on which we celebrate this Solemnity. Over this site is built the Basilica of the Annunciation in the pretty crowded (these days) town of Nazareth.
I'll let St. Gregory Thaumaturgus provide the narrative,
Most of the holy fathers, and patriarchs, and prophets desired to see Him, and to be eye-witnesses of Him, but did not attain thereto. And some of them by visions beheld Him in type, and darkly; others, again, were privileged to hear the divine voice through the medium of the cloud, and were favored with sights of holy angels; but to Mary the pure virgin alone did the archangel Gabriel manifest himself luminously, bringing her the glad address,

Hail, thou that art highly favored!

And thus she received the word, and in the due time of the fulfilment according to the body's course she brought forth the priceless pearl. Come, then, you too, dearly beloved, and let us chant the melody which has been taught us by the inspired harp of David, and say,

Arise, O Lord, into Your rest; You, and the ark of Your sanctuary.

The inscription on the altar says, "Here the Word was made flesh."*

For the holy Virgin is in truth an ark, wrought with gold both within and without, that has received the whole treasury of the sanctuary.

Arise, O Lord, into Your rest.

Arise, O Lord, out of the bosom of the Father, in order that You may raise up the fallen race of the first-formed man. Setting these things forth, David in prophecy said to the rod that was to spring from himself, and to sprout into the flower of that beauteous fruit,

Hearken, O daughter, and see, and incline your ear, and forget your own people and your father's house; so shall the King greatly desire your beauty: for He is the Lord your God, and you shall worship Him.

Hearken, O daughter, to the things which were prophesied beforetime of you, in order that you may also behold the things themselves with the eyes of understanding. Hearken to me while I announce things beforehand to you, and hearken to the archangel who declares expressly to you the perfect mysteries. Come then, dearly beloved, and let us fall back on the memory of what has gone before us; and let us glorify, and celebrate, and laud, and bless that rod that has sprung so marvellously from Jesse.
Amen.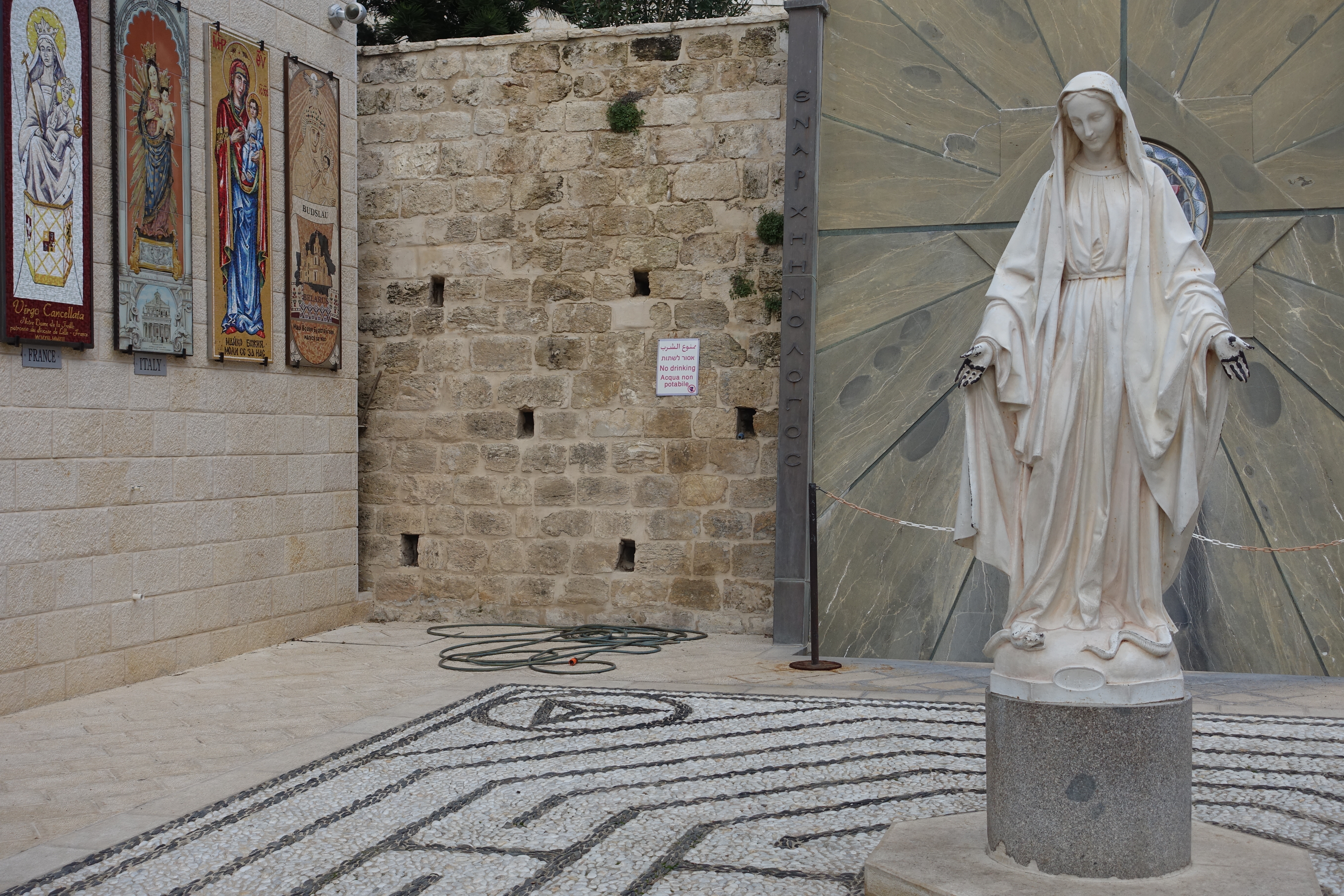 Read more about the physical site at the very thorough website built by the Franciscan missionaries who are entrusted with its custody.
*All photographs belong to the author.