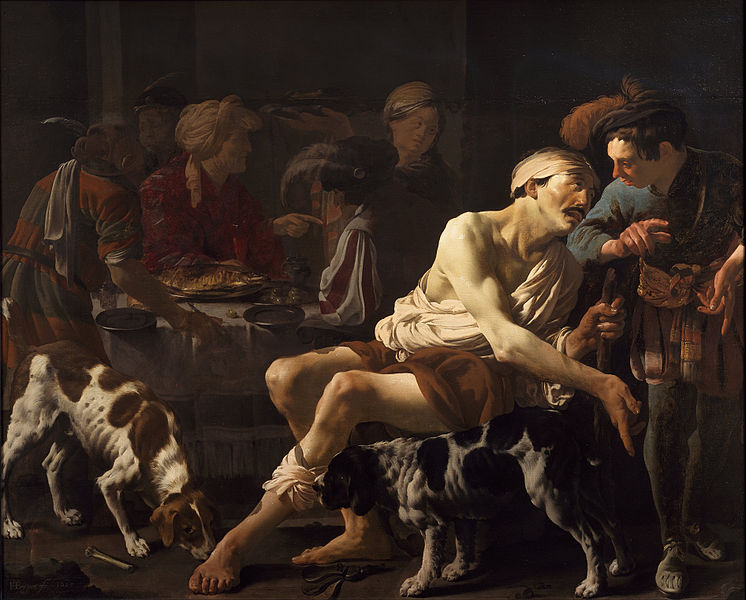 Here in the U.S., we're busy making it illegal to hand out food to the homeless, or we're throwing people in the slammer for 50 years for stealing some ribs, etc. Seriously. I can't make up stories like this.
In Italy, though, a case for stealing less than $5.00 worth of food made it all the way to the Supreme Court of Cassation, and they ruled in favor of the defendant, Mr. Roman Ostriakov.
Take a look.
Judges overturned a theft conviction against Roman Ostriakov after he stole cheese and sausages worth €4.07 (£3; $4.50) from a supermarket.

Mr Ostriakov, a homeless man of Ukrainian background, had taken the food "in the face of the immediate and essential need for nourishment", the court of cassation decided.

Therefore it was not a crime, it said.

A fellow customer informed the store's security in 2011, when Mr Ostriakov attempted to leave a Genoa supermarket with two pieces of cheese and a packet of sausages in his pocket but paid only for breadsticks.

In 2015, Mr Ostriakov was convicted of theft and sentenced to six months in jail and a €100 fine.

For the judges, the "right to survival prevails over property", said an op-ed in La Stampa newspaper (in Italian).

In times of economic hardship, the court of cassation's judgement "reminds everyone that in a civilised country not even the worst of men should starve."
I've already used way too many links in this post, but I'm sharing this story because A) we're crazy in this country for jailing folks for crimes such as these, B) I'm not a huge fan of Italy, but they seem to have their heads on straight here, and C) I'm no social justice hero (honestly, I never even heard of Daniel Berrigan, SJ until a few days ago) but this decision makes all kinds of sense proportionally.
And the bonus? It is the textbook example of what the Catechism teaches regarding the 7th Commandment. Here, I'll dust off my copy for you *blowing sound*,
2408 The seventh commandment forbids theft, that is, usurping another's property against the reasonable will of the owner. There is no theft if consent can be presumed or if refusal is contrary to reason and the universal destination of goods. This is the case in obvious and urgent necessity when the only way to provide for immediate, essential needs (food, shelter, clothing . . .) is to put at one's disposal and use the property of others.
The fact that the Church has spent as much time thinking through situations like these, in order to determine the right, and civilized, way to live, is another reason why I am Catholic.