This is the first of a four-part series from licensed marriage and family counselor (and infidelity therapist) Jonathan Decker. If your marriage has been rocked by an affair and you're considering infidelity marriage counseling, please sign up for the "Healing from Infidelity" online course free for Patheos readers from Your Family Expert.
There may be nothing so devastating to a relationship as infidelity. The eradicated trust, the deep wounds of betrayal, and the feelings of shame create a perfect storm, wreaking havoc from which many never come back. If this is your current situation, know that through the pain there is hope "for with God nothing shall be impossible." (Luke 1:37)
Some couples recover, rebuild, and are stronger and happier than ever after an affair. Almost always they get there through infidelity therapy. It may seem impossible now, but there is healing on the other side of this… if that's what you both want.
Based on years of research and my experience as a licensed marriage counselor, these 5 steps are crucial if you are to heal your home, hearts, and lives.
STEP 1: GET A COUNSELOR TRAINED IN BETRAYAL TRAUMA
A well-trained, compassionate, tough therapist will be necessary, more than in any other relationship situation, to navigate the complex landmine of heartbreak and anger, push for accountability, help with empathy when one partner doesn't have it for the other, and guide you to a place of trust, hope, and healing. As the proverb says "Where no counsel is, the people fall: but in the multitude of counselors there is safety." (Proverbs 11:14) While there were no therapists at the time, the teaching holds true: we all need counsel, and you need wise counseling for infidelity.
STEP 2: THE AFFAIR HAS TO BE OVER
An affair is any relationship with a potential romantic competitor which crosses boundaries that ought to be reserved for the partner relationship. In this sense, there is a spectrum of behaviors that might be considered an "affair," from acting as an emotional confidant to keeping secrets to "sexting" to actual physical intimacy. Jesus made this abundantly clear when he taught that "Whosover looketh upon a woman to lust after her hath already committed adultery with her in his heart." (Matthew 5:28).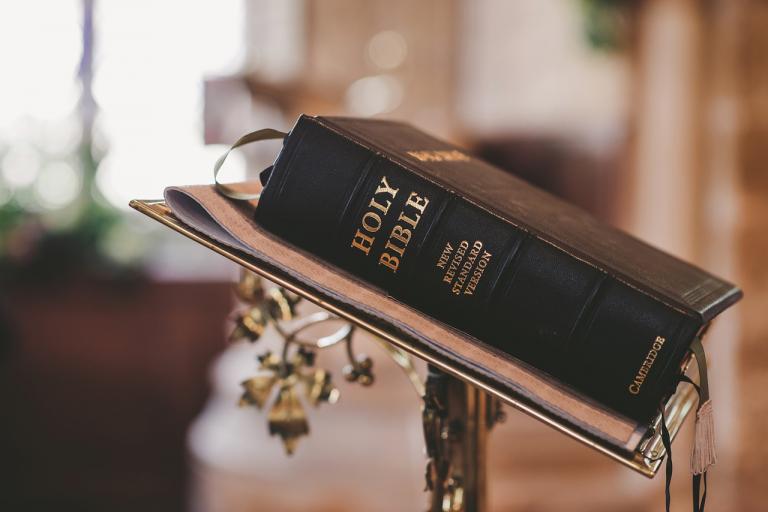 If you're going to rebuild your relationship, that entire other relationship has to be broken off. There's no "toe in the pool" and no "we can still be friends." If your partner wants to send one final brief communication along the lines of "I need to save my relationship, so this will be the last time we communicate. Please do not contact me. I'm blocking your number" (or email, or social media, or all of the above), they may do so if you agree to it (you certainly don't have to) and if they do it under your supervision. No long goodbyes.
If your partner is unwilling to break off communication with the other man or woman, that may be all the answer you need to know.
STEP 3: YOUR PARTNER MUST TAKE FULL OWNERSHIP
It takes two to create most couples' struggles, but in the case of infidelity, the affair itself was the choice of the one who cheated.. Whatever issues you had in your relationship, there were other ways to handle it.
While you can both be responsible for hardship, the partner who had an affair needs to own that choice, 100%, without trying to pass the blame for their actions. Again, a good counselor can help with this.
A professor of mine once said, about a couple in your situation, "Until his remorse equals the pain he's caused her, she can't 'get over it.' If his remorse doesn't equal her pain, she'll worry that he's not taking this seriously and cannot trust that he won't do it again." The Bible teaches that in order to repent, one must offer the sacrifice of "a broken spirit [and] a broken and a contrite heart." (Psalm 51:17). Without genuine, profound remorse there is no change and no healing.
The partner who had the affair needs to apologize, sincerely and completely. How many times? As many as it takes. Being fully responsible means sacrificing privacy, being totally honest and transparent, and being committed to understanding how this happened so that it will not happen again. It also means living with the guilt of breaking a partner's heart and striving every day to make that right. Perhaps your partner could use some help with that. We at Your Family Expert offer infidelity counseling for that very reason.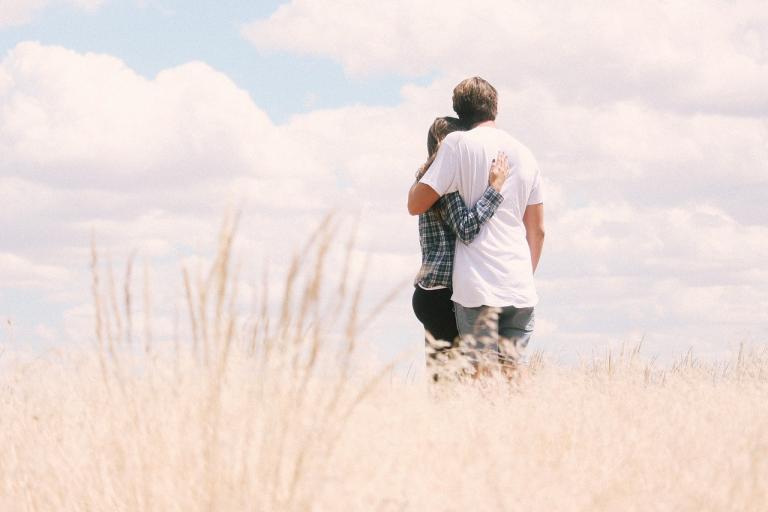 STEP 4: FORGIVE FREELY BUT LET THEM EARN TRUST
Let's be clear: forgiveness and trust are not the same thing. Forgiveness can be freely given, but trust has to be earned. You should forgive your partner, but for your benefit, not theirs. Whether or not you stay together, carrying hurt, anger, and bitterness inside of you will only hurt you. It's been said that holding a grudge is like drinking poison and expecting the other person to die.
That said, forgiveness is a process. It's a daily walk. It's an intentional push-back against the voice inside you screaming for revenge, for justice, for retribution. It takes time. Generally it's not a one-time thing.
I repeat, forgiveness can be freely given, but trust has to be earned. Your partner has to be humble, accountable, transparent. They have to prove their trustworthiness to you. The hard part for you will be opening your heart to trusting them in time. It will still be a scary, vulnerable choice that you'll need to make. But it will be necessary if your relationship is to heal.
STEP 5: STRENGTHEN YOUR RELATIONSHIP (AND YOURSELF)
Clear boundaries. Improved communication. Elevated intimacy and connection. Understanding what went wrong and how to intervene and redirect far earlier. Rock-solid conflict resolution. Overcoming affair trauma and rekindling sexual desire. All of these, and more, will be necessary mileposts on the journey from devastating betrayal to secure, united life together.
As you can see, there's a lot of work ahead to be done. Candidly, we're able to help you. We've done it with many couples already, offering marriage counseling for infidelity. Please join our free online course on "Healing from Infidelity" for readers of Patheos, offered by Your Family Expert.