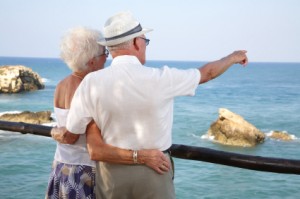 I'm feeling sad over the death of Calvin Miller. I not only appreciate his books, but I greatly enjoyed spending a couple of hours with this gracious man. While I was in seminary at Talbot, he was a guest lecturer. He insisted on buying my wife and me lunch and then urged us to spend time with him before he returned home (Beeson Divinity School). He made it feel that we were the honored guests for the following two hours.
Knowing about his life and ministry has reminded me that I have countless choices about how to spend my time each day. So do you. Our options are limited. Our nature prevents certain opportunities, but when I wake up each morning, several alternatives lay before me. I could spend all day building a tree fort with our kids, or I could pull out my laptop and write an article or a sermon, or I could try to land a monster bass that afternoon. I could select and work to accomplish any of these dreams, or a hundred others, every day.
It's tempting to grab the first exciting idea that hits our mind in the morning and then bust out of the gate like a racehorse after it. The wise man or woman scans the horizon and selects the best dreams from all possible options.
A couple years ago I went on a hunting trip with Matthew. As a child, Matthew spent every free minute outside, and his closest friendships were forged while walking fields for pheasants or hiking hills for elk and deer. He earned a degree in animal ecology and now works for the Iowa Department of Natural Resources helping landowners manage their property for wild game. If you pricked this kid from the Midwest, he'd bleed hunting and fishing.
Until he met Amy. This brown-haired girl from a small town in Nebraska captured his heart. They dated for nine months, and then Matthew realized he had a decision to make. He had to choose between two competing dreams – the dream of living a bachelor's life with ample time to hunt and fish, or the dream of marrying Amy.
While Matthew and I drove home from our elk hunk in New Mexico, Matthew wrestled out-loud with his decision. As we passed Sterling, Colorado, he said,
"Zeke, I'm struggling! I've given all my time and attention to hunting for more than twenty years. It's been the most important thing in my life. Now I love Amy. I feel like I have to decide what I'll make my highest priority."
Matthew has heard men promise to cherish their wives
above all else
, and then throw their wives in the backseat to their work or hobbies. He's also seen husbands who do honor their wives, and have great happiness in their marriages. At twenty-seven, Matthew is wiser than many fifty-year-old men. He recognized that there were two possible paths for his life. Both options had the potential to satisfy, but a choice had to be made.
Matthew proposed to Amy the day after we returned from our hunt.
Because he wrestled with this option on the front-end, with forethought and intentionality, he's heading into marriage resolved. This is refreshing to see. Central Nebraska is teeming with sportsmen as we head into the fall. I've heard several wives in our area call themselves "hunting widows," or say things like, "Hunting is my husband's mistress." Amy will likely be spared these feelings because Matthew saw the choice, wrestled with the options, and will take responsibility for the dream he selected.
I admire people who make good choices and follow through. As Mumford & Sons says in their song, Timshel: "And you have your choices…And these are what make man great. His ladder to the stars."
Calvin was great man, thoughtful author, and a faithful husband. He made his choices and stuck with them, and it appears that he died yesterday at peace with the people he loved. Greg Johnson, Calvin's friend, provided a poignant quote from Dr. Miller. Greg's words:
My friend Calvin Miller who passed away yesterday at age 75 told his wife Barb as he was going into surgery, "Well, I'll either wake up looking at you or wake up in heaven. Either will be wonderful."
Yesterday was a wonderful day for Calvin. But he will be deeply missed.
I'm curious: What are your deepest choices that you are following through with?
Consider buying a copy of "Man on the Run" for the man in your life who's trying to figure out the best possible choices from all the other lesser options. www.zekepipher.com