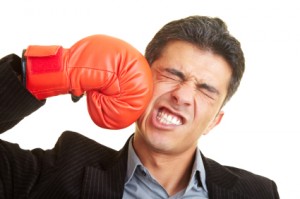 "I know it's wrong, but I can't stop," said a husband who had just admitted to me that he was having an affair. His wife was sitting next to him, holding a picture of their three children. When I asked the husband if he realized that he was flushing his life down the toilet, he paused for a moment, struck a pose akin to the thinking man, and replied, "It's hard to explain…I just can't stay away from her (mistress)."
Why is it that we choose to do the things that destroy us? Take John Alleman for an example – John was an unofficial, yet passionate spokesman for the Las Vegas restaurant, the Heart Attack Grill. He frequented the diner, worked the crowd, and ate the burgers that have "a taste worth dying for."
John just died of a heart attack. He was 52 years young. 
Alleman knew what he was eating
. The owner of the restaurant, Jon Basso, continually boasts about how his hamburger was awarded the Guinness Book of World Records' "most caloric hamburger in the world," weighing in at just under 10,000 calories. Alleman knew he was eating quadruple decker slabs of death, but couldn't back away.
Alleman and his burgers "worth dying for" seem like a metaphor for life these days, and they help to illustrate the questions I'm asking:
How do we help the people we care about when they're doing things to hurt themselves?

When the people you love won't respond to common sense…when they don't see the writing on the wall…when they won't listen to the people who love them the most…what can you do to help them?

What motivates us to love our sins or vices even when we know (theoretically) they are ruining our lives?
I realize this post is raising questions and not providing many answers. But that's the nature of the issue – there isn't a formula or plan to work that will change the hearts of the people we love. We can pray. We can show them that we love them. And we can tell them the truth. But, beyond that…well, that's my question. Any thoughts?