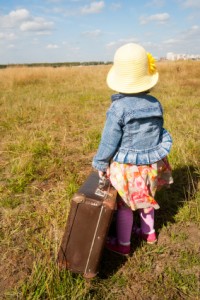 "Would you tell me about your dad?"
That's one of my favorite questions to ask another person. Few inquiries surface strong feelings quicker. I've had people respond by turning fifty shades of red. Some have sobbed with disappointment. Others have come alive inside, smiling ear to ear as they tell me stories of the strength and compassion of their "old man."
I've never had anyone respond weakly to that question.
I love the response that Tim Harris gave to NPR Storycorps. Tim lives in Albuquerque, New Mexico, and has Down syndrome. His family owns a restaurant named "Tim's Place" in honor of this remarkable young man. He's a local hero, greeting every customer that walks in for a burger. There is a digital counter on the wall that tallies Tim's hugs, which at the time I read this story, displayed over 33,000. When NPR Storycorps interviewed Tim, at one point he looked at his dad, and said, "Dad, you are the most loving dad ever. And Mom, too…you guys are my superheroes. And having you in my life…that makes me special."(1)
There are very few universals in life, but one seems to be that if you knew your dad, you likely have strong feelings about him. And long after he's gone. Whether they're with us our not, our dads remain palpable presences in our lives—powerful forces that motivate, shape, and drive us in odd, often indescribable ways. I recently read an interview with Bruce Springsteen that delved into the issue of fatherhood. In the article, Springsteen referenced singer and producer, T-Bone Burnett, as saying:
"…rock and roll is all about 'Daaaaddy!' It's one embarrassing scream of 'Daaaaddy!' It's just fathers and sons, and you're out there proving something to somebody in the most intense way possible. It's, like, 'Hey, I was worth a little more attention than I got! You blew that one, big guy!'" (2)
Thinking ahead to Father's Day, it's impossible to overstate the force of fatherhood…for good or for bad. And it's a power that doesn't just shape and direct children during the in-the-home-years—sons and daughters will tread the pathways a father lays down their entire lives. Fathers, where are we taking them?
Q4U: Would you tell me about your dad?
————————————-
To purchase Zeke's book on marriage, parenting, and friendship click here!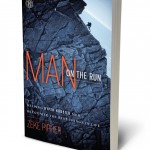 References:
(1) NPR Staff, "A 'Good Enough Dad' and His Special Son," NPR Storycorps (3-15-13)
(2) David Remnick, "We Are Alive" (http://www.newyorker.com/reporting/2012/07/30/120730fa_fact_remnick)