The following is an excerpt from Chapter 4 of Brian Zahnd's brand new memoir Water To Wine. While I've missed a few weeks due to some family health issues, Brian has been gracious enough to let me share portions from each chapter every week for the next couple months. This chapter makes a startling claim – that being religious, not just spiritual, is precisely how we are Christian.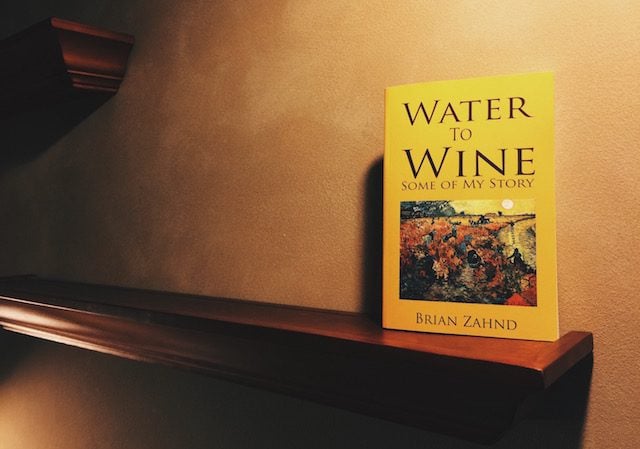 In keeping with a healthy dose of rebellion, I unabashedly call myself religious. Self-identifying as a religious person may be one of the last acts of rebellion possible in our libertine era! In the secular West, the religious person may be the last rebel. So let me say it deliberately and with a hint of defiance: I'm not just spiritual, I'm religious. Anyone can be spiritual. Atheists are spiritual these days! So of course I'm spiritual – we all are! – but I am also intentionally religious.
I accept the rigors and disciplines of a religious tradition. I do so because I refuse to leave my spiritual formation to the fads of amorphous "spirituality." I confess sacred creeds and observe a sacred calendar. Most of all I'm a religious person because I pray. Prayer is what religious people do. In that sense I have a solidarity with all who pray.
I have more in common with the Egyptian Muslim who prays five times a day than with the European secularist who never prays. I have more in common with the Indian Hindu who prays to Brahma than with the American consumerist who prays to no one at all. I have more in common with the mystic Rumi than with the Deist Jefferson. (That the majority of American evangelicals feel more at home with an Enlightenment secularist than with a Muslim mystic shows just how secular we really are!)
But neither am I just generically religious. I am specifically and intentionally Christian. The creeds I confess and the calendar I observe are Christian. I pray as a Christian. I pray to the God who is Father, Son, and Holy Spirit. I pray in the name of Jesus Christ. I pray the prayer Jesus gave his disciples to pray. I pray the prayers of historic Christianity. How we pray is how we are formed.
The "spiritual-but-not-religious" person is formed by only praying whatever and whenever they feel like praying without any respect for a received tradition of prayer.
They are essentially secularists sporting a spiritual accessory – whether they know it or not.
[Get Water To Wine on Amazon or wherever books are sold.]
---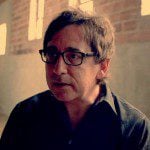 Brian Zahnd is the founder and lead pastor of Word of Life Church, a non-denominational church in St. Joseph, Missouri. He is also the author of several books, including A Farewell To Mars and Beauty Will Save the World, and the brand new memoir Water To Wine. Follow him on Facebook & Twitter.