a second official update
 including the following:
In the early morning, Saturday, November 15, Thầy opened his eyes for the first time since his cerebral hemorrhage, to look at his attendants for a brief moment. He was very conscious and attentive to what was happening around him, lifting his left hand to touch the attendant next to him. Since then, he has also opened his eyes several times and his gestures of communication are clearer, nodding or shaking his head to respond. Thầy has been able to rest and sleep peacefully for several hours each day. The doctors are cautiously optimistic and remind us that Thầy'scondition is still in a critical stage and conditions can change at any moment.

…

We are aware and grateful for the love and practice that people are offering from all around the world to support Thầy's recovery. Sanghas and groups of practitioners are gathering to send their peaceful energy to our Teacher. He is clearly receiving this energy. Each of our mindful breaths and mindful steps is nourishing Thầy. Please continue to enjoy the blue sky for Thầy, the fresh morning air and the small pathways in nature for Thầy. Especially, please enjoy each other, your loved ones, and our togetherness for Thầy.
~ Original post (The Passing of Thich Nhat Hanh): It appears that internationally renowned Zen teacher and peace activist, Thich Nhat Hanh, is in the process of passing away. As with all such things swirling around the internet, take these unofficial announcements as you see fit – wait for official word if you wish, or take this as an opportunity to join those who are holding him in their hearts and minds now. The 88 year-old Buddhist leader has been ill for several months and today the following was posted to the facebook page of Chan Indonesia, where it is said that they have confirmed the news directly with a monastic at Plum Village.
Dear Sangha Friends, 

We get a sad news, it says that one of our great master, Thich Nhat Hanh, is passing away in Plum Village, with his disciples around him.They are calm and focused, and so should we be. His continuation is already here in his senior students, and we also are part of that continuation.

There will of course be official announcements as things unfold, and they will be passed on to you. But his passing out of this material manifestation is imminent. The Sisters ask that you sit, peacefully for Thay, as they are doing, and send him your love. Also, that you might like to chant for him (you could do it along with the monks and nuns) this Avalokiteshvara Chant: The clip is 3 minutes long. https://www.youtube.com/watch?v=pNfaXNGJiUc. (it can be searched on Youtube this way also: Avalokiteshvara chant with plum village monastics.) But to us, this day itself should be a very very mindful day in his honour, and because we know that is what would please him more than anything else. Deep bow,
They have clarified that "is passing" means that he is in a coma/unconscious state at the moment, but still alive. I will add updates as I can or you can follow their facebook page or the official Thich Nhat Hanh page or twitter account for more up to date news as it comes out. Here is the Avalokiteshvara chant mentioned above: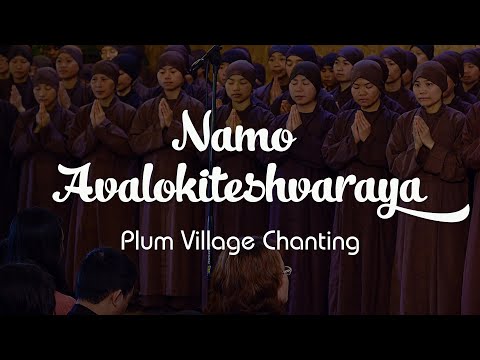 For more on Thich Nhat Hanh's life and teachings, visit the bio on the Plum Village site or his wikipedia page. You can see him in a recent interview by Oprah here:
"This body is not me; I am not caught in this body, I am life without boundaries, I have never been born and I have never died. Over there the wide ocean and the sky with many galaxies All manifests from the basis of consciousness. Since beginningless time I have always been free. Birth and death are only a door through which we go in and out. Birth and death are only a game of hide-and-seek. So smile to me and take my hand and wave good-bye. Tomorrow we shall meet again or even before. We shall always be meeting again at the true source, Always meeting again on the myriad paths of life." 

― Thích Nhất Hạnh, No Death, No Fear
* 10:45 am EST: This from Shambhala Sun: "We just directly heard from Sister Chan Khong: She says Thich Nhat Hanh is in the hospital but OK. She asks us to send him healing energy. Sister Chan Khong says rumors are 'wrong information.' Thay is OK 'thanks to the patriarchs.'"

* Noon EST: Lion's Roar has been in direct touch with Sister Chan Khong at Plum Village who says that Thay is "still in the hospital" but "OK".

From the Chan Indonesia page, we read: "Chan Indonesia: Kami sudah konfirmasi berita ini langsung dari salah satu monastik Plum Village, "is passing away". Ty" — That translates, roughly as "We confirmed this news directly from one of the monastics at Plum Village, "is passing away". Ty"   Perhaps something was lost in translation, or  someone was overreacting. For now though, "OK" comes as good news and we can only hope that Thay's condition improves and clearer details emerge in the days to come. * ~ 8 pm EST: Plum Village posts first official update on his health, saying that despite a severe brain hemorrhage, he shows signs of awareness of those around him and can move and may recover in full. 16-November: Plum Village has posted an update today, noting that he has opened his eyes for the first time since his hemorrhage, though "condition is still in a critical stage and conditions can change at any moment."

See updates at bottom – or, for those who won't make it that far, Plum Village has posted