Apparently some guy geeks were not being very nice to some girls geeks. Guy geeks can be jerks! So, the band Doubleclicks fought back…with a few cameos from some non-jerk guy geeks…but mostly girl geeks claiming their place in the mighty world of geekdom!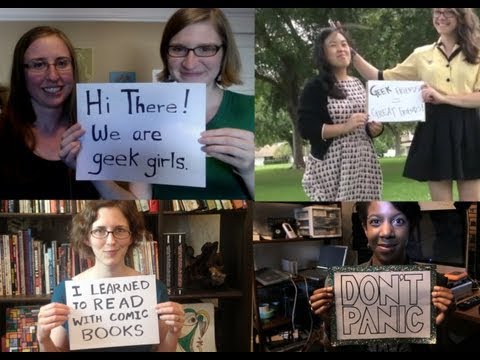 As a liberal feminist with postmodern leanings, I am loving geek feminism right now!
Does posting this make me a geek?
I sure hope so.
Please support our efforts here at Approaching Justice to be more geeky.