This video shows how Rev. Michael Pfleger —yes, that one—completely re-wrote the Eucharistic Prayer during a performance (yes, performance) of the Mass on Holy Thursday two years ago.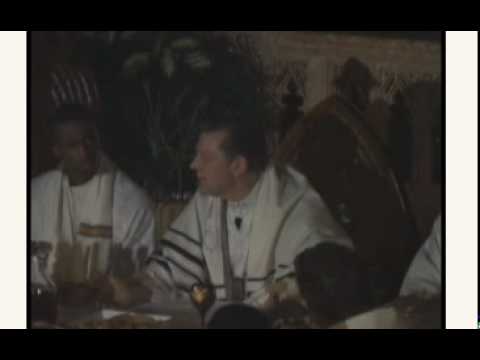 It's used in seminaries as an example of what NOT to do with the Mass.
Writer Patrick Doyle notes:
This past spring, while reporting "Resurrection," my story about the Archdiocese of Boston's recovery from the 2002 sex abuse scandal, I had the chance to attend a few classes for aspiring priests at St. John's Seminary in Brighton. It was pretty interesting for a lay person. The first-year course on "Metaphysics" felt like college-level philosophy—with the very funny Father Joseph Scorzello using baseball analogies to explain philosophical definitions—while the final year course of the "Sacraments of Healing" taught soon-to-be priests, including the story's subject, Eric Cadin, how to deliver the sacrament of Anointing of the Sick.

The most interesting and entertaining class I attended, though, was the one that covered acculturation, which is how the Church interacts with and adapts to a local culture. As the professor, Monsignor James Moroney, told his students, "The Roman Catholic Church adapts herself so that the United States might be leavened with the Gospel. The Gospel remains the same—the truth endures. But the form is adapted to achieve its end: leavening of the United States of America."

The best part of class, though, were the YouTube videos of rogue Catholic priests. These priests, in saying Mass in their various churches, had gone well beyond what was acceptable in variation to the Church. For Catholics used to a highly ritualized Mass—like, say, seminary students—these are bizarre adaptations that are clearly beyond the bounds of the Church. Highlight No. 1 was Father Michael Pfleger, who made some unsanctioned adaptations to a Holy Thursday Mass.
There's more where that came from.  Check out the link.