I wish someone told me the following things when I was walking on the clouds of the newfound joy of my salvation at age 16.
This list goes beyond the typical recommendations given to young believers (read the Bible, pray regularly, get involved in a fellowship, etc.). I'm not mentioning those as they are "givens."
There are many other points I could have added, but I wanted to keep this post to 12 statements. The list doesn't represent any kind of order or priority.
1. Christians will break your heart. The greatest pain you will receive will be at the hands of fellow and professing believers.
2. Not everyone who professes Christ knows Him. The fruit of real faith is love – treating all others the same way you want to be treated.
3. God will not meet all of your expectation and will sometimes appear not to fulfill His own promises.
4. You will experience dry spells where there is no sense of God's presence. Learn to live by faith, not feelings.
5. Build a library and read the best Christian books in print. Don't waste your time on "pop" Christian books. Go for depth.
6. Write your goals down (goals = dreams =prayer requests). And document when a prayer/goal is answered/fulfilled.
7. Never judge another Christian unless you've walked in their shoes. Always think the best of others (Matthew 7:12).
8. Choose a mentor, but never choose one who is insecure, speaks negatively about others, and has an inflated ego.
9. Some of the things you struggle with now you will struggle with when you are old. Resist condemnation (Romans 8:1).
10. Many of the answers you have now will prove inadequate later in life. Always be a student and a child in the Kingdom.
11. Never bluff an answer to someone's biblical or theological question if you don't know the answer. Learn to say "I don't know."
12. Discover who you are in Christ and learn what it means to live by His indwelling life.
Looking for More? Revise Us Again and God's Favorite Place on Earth expand each point and give Scripture texts, illustrations, and details.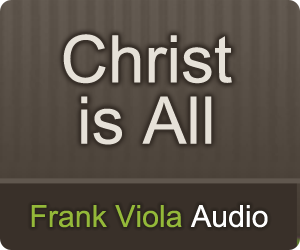 If you find this post helpful, you are free to ADD A LINK to it on your blog or website. But don't copy and paste the post as this violates Google's guidelines.
Subscribe to the blog so you don't miss anything. It's free. All
Email Subscribers
will receive my eBook
Rethinking the Will of God
(Revised) free. Also, if you are interested in setting up a new blog,
click here
. If you're looking for a new hosting service or you want to buy a domain name, I recommend
BlueHost
, hands down.