Last weekend, I had the privilege of speaking at The Buzz Seminar in Orlando, FL.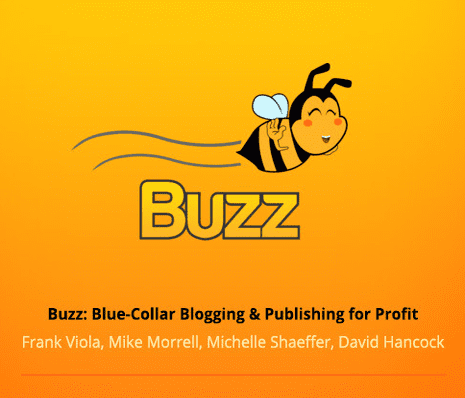 The Buzz is a premium training for authors and bloggers.
The people who attended the event were the salt of the earth . . . some of the most impressive people I've ever met. And most all of them were believers.
So there was a lot of spiritual fellowship going on between sessions, and I was greatly edified by it all.
The other speakers — all believers as well — were phenomenal.
In one of my recent blog surveys, some of you said that your dream is to work from home.
Others said your dream is to write a book.
Others said your dream is to be a professional blogger.
In The Buzz Seminar, we gave practical, experience-tested, step-by-step instructions on how to fulfill all three dreams.
The good news is that we are now converting The Buzz Seminar into a course.
So even if you didn't attend the live event, you can take the entire seminar from the comfort of your own home.
Just go to The Buzz Seminar website and get on the waiting list, and you'll receive a free 100 page eBook. An introduction to the course.
The course will come in two different formats. An online edition (which you can take online) and a home edition (which is a physical product that will be shipped to your house).
We expect to release the course in August or September.
By the way, one of my dreams has been to train authors, writers, and bloggers to fulfill their mission and see their dreams come to pass. 🙂