Since 2004, I've been giving messages on a subject that I've rarely heard anyone speak about or write on.
The subject?
What is JESUS doing NOW?
We all know what He did when He was on earth "in the days of His flesh."
And we all know what He plans to do when He returns.
But what's His ministry — exactly  — since His ascension until His second coming?
That's what my upcoming book JESUS NOW: Unveiling the Present-Day Ministry of Christ explores in detail.
Leonard Sweet wrote the Foreword.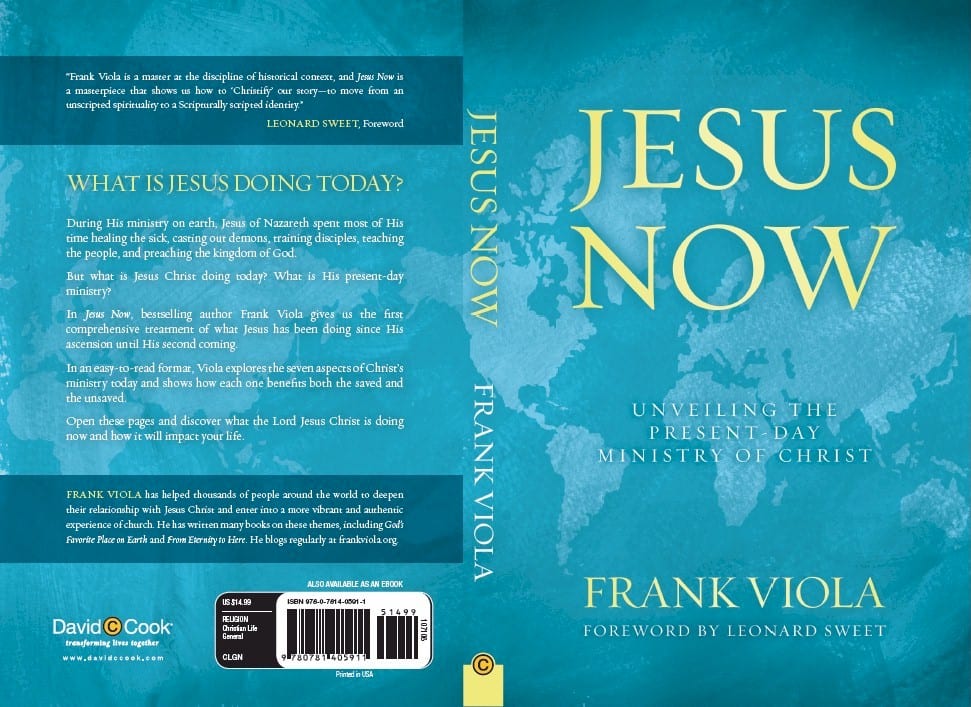 Now . . . I'm asking that you wait to get your copy until May 5th.
The reason is simple.
From May 5th to May 8th, a Christian bookstore that I completely support (their online store and their local chains) is going to be make my book available on those dates . . .
1. at the best discount anywhere. They will beat Amazon's prices too!
2. everyone who orders the book between May 5th to May 8th will receive the Companion Discussion Guide free of charge.
I'm confident that you will be blessed by the book on a personal level because it shows exactly how the present-day ministry of Jesus Christ benefits you.
But it's also a great tool for churches, Bible studies, and small groups.
It will give your church or group 8 weeks . . . or 8 months (depending on how deep you want to go) . . . of fresh content to discuss, pray over, explore, and live out.
After reading the book, one person who preaches regularly said it's given him 8 months of "fresh preaching material" that will give a new perspective to his listeners.
I have more to say about the book and will be releasing excerpts from it in the days to come, until May 5th arrives.
So save the date.
Update. Order Jesus Now here.
Now let me end with 3 cool things.
1. the publisher tells me you can get my book Reimagining Church on Kindle FREE tomorrow. Just click here.
2. a number of you asked if you can get all of my books to pass out to friends at an affordable price. Well, we managed to work something out. From now until April 10th, you can get all 9 of my print books (not counting the new one releasing in May, of course) for just $69. The retail price is $143 for all 9 books and our bookstore usually makes them available for $77.
So $69 is a pretty amazing price. Just click here to get the box set.
3. I want to end with a question.
If you had to list one thing as being the most important thing that Jesus is doing now, what would it be?