One of the things I really enjoy in life is meeting my readers in person. This year I had the pleasure of meeting many of you in several of my speaking events and it was great to hang out.
Click here to ensure that you're on my Events List to be notified about future events. Even if you filled out the form in the past, I recommend filling it out again. Our old list got corrupted.
I will be speaking at several cool conferences in 2013. So I hope to meet you at one of them.
If you're a pastor or a conference host, and you'd like to book me for 2013, go to this page for instructions. Some of my most popular messages are on that page to sample.
Writers & Bloggers Workshop
On the blog writing front, my first blog was ranked #5 out of all Christians blogs on the Web. This new blog (which you're reading right now) is increasing in readership daily and doing very well given how young it is.
On the book-writing front, I've published with Thomas Nelson, Tyndale, David C. Cook, Zondervan, and a few other publishers. And thanks to you (my readers), several of my titles hit bestseller lists.
All that to say that I've learned a few things about blogging and writing.
Consequently, I'm toying with an idea that was inspired by the requests of several people. The idea is to have a Writers & Bloggers Workshop. It would be very small. Probably no more than 25 people. I'd share some of my "trade secrets" in writing books and blogging. And everyone would learn from one another. It would last 2-days and it would be highly practical.
Again, I'm toying with the idea. If it happens, I'm thinking it will be in 2013 or possibly 2014.
If you are interested in attending (assuming that we have it), send me a personal message on Facebook.
When you write, just say you're interested in attending the potential workshop and include your blog url if you have a blog. Contact me about it on Facebook instead of here.
Also: you'll undoubtedly have to travel to be a part of it. It's not going to be a tour or anything.
For those of you who are new to my work, you can get my entire library at a huge discount.  Just click the link below.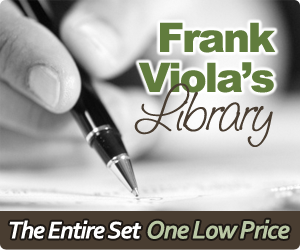 Click Here to Receive a FREE Copy of My Upcoming Book – When the Pages Are Blank: How to Bring the Bible Back to Life