So, how was the chicken? Good, right? I know.
I'm feeling pretty awesome, because I made a New Year's resolution to actually use some of the hundreds of recipes I pinned on Pinterest. And I have. I've made about 12 or so new recipes from Pinterest in the last couple of months. Some good, some not quite as good. But mostly good. I should start a board for the ones I've tried and liked. Yeah. I'm going to do that.
This is a hodge-podge post because I am just put something up at Ignitum, I'm working on an article for another site, and my creative juices are pretty low. So I'm going to talk about my birthday and some new books! You know I love to talk about books.
I did some shoe shopping for my birthday. Actually, I went on a little bit of a shoe bender. It was awesome.
I got some red TOMS.
I got some Sperry Topsiders.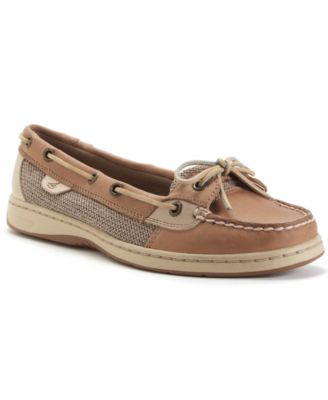 I got the cutest pair of rust colored wedge heels.
Sorry, got 'em at Marshalls, so no picture yet.
I was gifted with a Banana Republic gift card from my two sweet SIL's and I got a new dress and necklace for Easter.
My dear friend Elizabeth sent me a wonderful book for Lenten reading, Love and Salt: A Spiritual Friendship in Letters. I've been reading it slowly in the evenings, after I write in my gratitude journal. The prose is simply beautiful.
My MIL gave me a Barnes and Noble gift card, with which I procured The Pioneer Woman Cooks cookbook, and the newest Jodi Picout novel, The Storyteller. I made PW Sloppy Joe's last night. A hit all around. I'm going to make her Tres Leches Cake for Easter Sunday dinner. Cannot wait.
Atticus gave me a day off; a whole day to myself. It was glorious. I took my time getting ready. I went to the shi-shi mall and used my gift card and walked around in stores which I dream of shopping in, like Pottery Barn Kids and J. Crew.
Then I got to spend about 2 hours alone at Barnes and Noble, browsing and drinking a giant tea. Bliss. Did some journaling, and then headed to our church for some prayer time before the chastity talk.
Came home to a home-cooked meal of meatloaf, crash-hot potatoes (thanks again PW), and green veggies.
In other news, the Pope left. I saw this excellent idea for a Papal "lap book" on Shower of Roses, and decided I'm going to do a version of it with Maggie for use during the next few weeks (or however long until we have another Papa!). I'm not going to do quite all of the things, since Maggie is too small to really appreciate them now. But I love this idea! Hopefully I'll remember to snap a few photos while we're making it and post them. Are you doing anything special with your kiddos for the conclave? Her post also has some great books to check out, and even some craft and food ideas. It's a one stop shop for all things conclave with kiddos.
That's what the awesome Shower of Roses version looks like. Such a great idea.
That's all today, friends. Happy Tuesday from Snow White!