A reader at an on-line piano site that I've begun to frequent asked where to find sheet music for a composition called "Storm at Sea."
This composition is required playing for an annual exam given to piano students.
Writing Public Catholic has sharpened my Google skills, so I went out on the internet and found links to the sheet music for this guy. Then, just out of curiosity, I went to YouTube and looked up various performances of it. What I found was a startling exposition of why playing piano is not about the notes. It's about the music.
I found several young people who were obviously playing this piece as part of their exam. I won't use them as examples. What I'll do instead is show you two highly competent versions of this simple little piece.
The first is by Kathleen Theisen.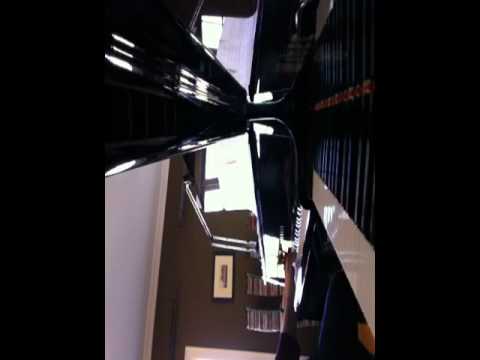 Does that interpretation make you want to run out and get a copy of the sheet music so you can play this yourself?
It doesn't me. There's nothing wrong with this, not a single note out of place. But it sounds like a music exercise, or at least it does to me. There's nothing interesting or intriguing about it.
Now, here is the same music, played (complete with toy whale) by the man who wrote the piece; Steve Nehrenberg.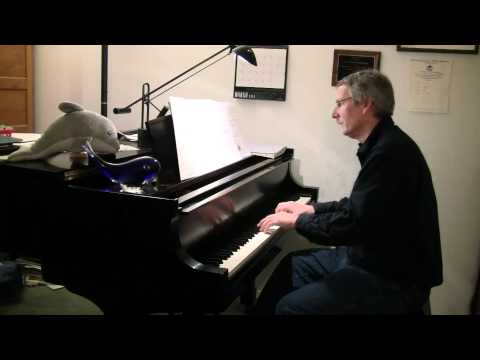 It's still a simple piece of music, but, all of a sudden, it is music. This is something it would be fun to play.
The difference is story, which is to say the difference is music. Notes are what you practice at the beginning of learning a piece of music for the purpose of getting to the point that you can actually play it as music. So long as you're just playing notes, no matter how accurately, you are not making music.
I need to apologize to Kathleen Theisen. She has many videos on YouTube, which demonstrate her enormous musical artistry. It's just that in this particular piece of music, and in my uneducated opinion, Mr Nehrenberg brings the music to the notes. He tells the story.
The reason I love playing the piano is that search for the story in the notes. I'm working right now and have been since last June, on a piece of music that was far above my abilities when I began it. It has been a matter of learning the music note by note, measure by measure, of playing it slowly one hand at time until my mind knows where the notes fall, then putting the hands together, and then slowly beginning to tell the story in those notes.
After six months, I am still piecing it together and working toward the day when I can, as Mr Nehrenberg did with this piece, bring the music to the notes of the whole piece. In the meantime, I've learned an enormous amount of music theory, just by studying the underlying structure of this piece.
Listen to the ways that these two people play this simple music. Do you hear a third way you would like to play the notes, another, slightly different, story you would make them tell?
It's not the notes. It's the music.
And the music is in you.
Like Patheos Catholic on Facebook!