Rebecca Hamilton
During her tenure in the Oklahoma Legislature, Rep. Hamilton has been an advocate for human rights, believing that government must support and defend the sanctity of all human lives, from conception to natural death.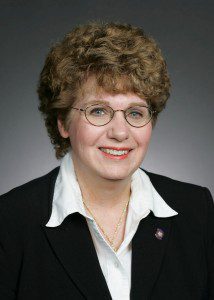 Representative Hamilton:
Authored the original Victim's Protective Order to protect battered women,
Obtained funding for the first statewide program for adult day care and the first statewide program of domestic violence shelters, and she
She has also passed legislation to prevent law enforcement officials from publicly posting the private information of rape victims,
Rep. Hamilton authored a 2005 law hailed as the most significant piece of pro-life legislation in Oklahoma in 30 years.
She also passed the bill outlawing elective abortions in state-funded hospitals
She has passed pro life bills requiring informed consent, parental notification, and limiting forced abortions.
She also passed a law allowing prosecutors to file criminal charges against anyone who intentionally causes the death of an unborn child by harming the mother.
Rep. Hamilton has also authored legislation ensuring taxpayers are not forced to subsidize elective abortions
Rep. Hamilton was one of six original co-founders of first rape crisis center in Oklahoma.
The Oklahoma City Democrat has worked to bring a wide range of groups together to fight on the behalf of abused women, including the creation of the Annual Day of Prayer for an End to Violence Against Women at the Oklahoma Capitol.
Rep. Hamilton has been married for 30 years to her husband, Rodney, and the couple has two grown sons. She attends St. James Catholic Church, and is a long-time volunteer at Birth Choice of Oklahoma.
The things Rep Hamilton says on this blog are her own thoughts. Nobody — not her political party, church, friends, family or her cat — is responsible for them but her.