Q: What do Ed Koch, Joan Rivers, Barbara Bush, Russell Simons, Moby and Kyra Sedgwick have in common?
A: They think that the law should apply equally to everybody in New York.
And, of course, it should. Duh.
* * * * * * * * *
Jason at The Wild Hunt on the "New Apostolic Reformation" group:
"If you think what this group is doing sounds like malefic magic, I'd be hard-pressed to argue with you."
Prayer should not be spellcasting. God is not your djinni.
* * * * * * * * *
That Times story on renter-owned communities was a nice, hopeful note about how some of the powerless are being empowered. But not all and not most. This sort of thing is still an almost everyday occurrence in America: "Park Closing on Mobile Home Owners, Renters."
"A lot of people are scared," she said."My friend Joyce has been there 16 years, and she's 85 years old. She has nobody here. I'm all she's got."

The park gave seven months notice to the park's residents. After the park closes Oct. 1 the land will be plowed and left vacant.
"Capitola settles lawsuits with Surf and Sand, amends rent control ordinance"
Mobile home park residents typically own the structure, but rent the land it occupies. The residences at Surf and Sand are manufactured homes, and contrary to the "mobile" moniker, do not have wheels and are not easily moved.

Over 30 people spoke to the Council, the majority mobile home residents who said the council's action jeopardized their homes at the four-acre, 73-space park that sits on a bluff overlooking the bay and Capitola Village.

"As citizens of Capitola I would think we have the same rights as other citizens, but because we happen to live in mobile homes I get the feeling that makes us second class citizens to some of you," Surf and Sand resident Jack Alsman said before decision. "I may lose my home because of this."
* * * * * * * * *
Tony Jones: "Did Jesus Die on a Chocolate Cross?"
I appreciate the impulse to try to rescue the Easter season from commodification and a bewildering array of chocolate bunnies and plastic grass, but this is not the way to do it. Nor is this. Or this.
Cue the Tom Waits, "This is somethin' for the kids on, uh, Easter …":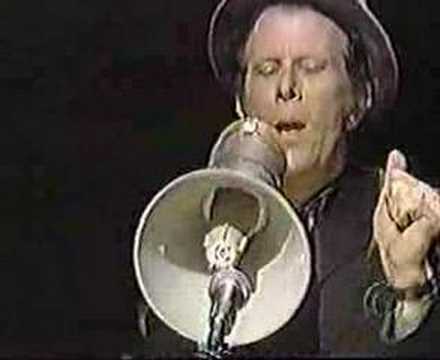 * * * * * * * * *
Stumbled across:
* * * * * * * * *
The title of this post comes from Cardinal Archbishop George Pell of Sydney, Australia, who apparently moonlights as a climate change denialist, because what better way to care for your flock than rejecting science and inviting calamity? I am accepting John Quiggin's invitation to ridicule the cardinal because ridiculing the ridiculous is a moral duty. "There's no substitute for knowing what you're talking about."