I have to admit that I enjoy movies that have vast hordes of extras in the cast who play zombies. I've had fun with zombies here on the blog recently when, inspired by the drop-dead apocalyptic day of reckoning that was expected last year failed to materialize. You know, because Christ said clearly that,
But of that day or hour, no one knows, neither the angels in heaven, nor the Son, but only the Father.
So I linked it, in a heretofore unheard of theology, where the zombie apocalypse follows rapidly on the heels of the "Rapture." All who are "left-behind" shall be eaten by the undead, who conveniently are "left behind" too. See? It all makes sense now, doesn't it?Add some movies, and some ice cold beers and you have a lot of fun on your hands.
Well Our Sunday Visitor has an update for you regarding the zombification of popular culture. Reel Faith's David Dicerto (remember him?), and others, basically don't say what the sign above, "Public Service Message no.03″ (you've got to love that!) does say. Don't run, stay, and enjoy!
There is a zombie invasion under way. It doesn't involve hordes of ravenous undead running amok, but rather an onslaught of pop culture. From Brad Pitt's upcoming film "World War Z" and AMC's hit TV series "The Walking Dead," to video games and best-selling novels such as Colson Whitehead's "Zone One" and the Jane Austen parody "Pride, Prejudice and Zombies," the living's appetite for all things zombie seems to be as insatiable as zombies' hunger for, well, the living.

According to a recent MSNBC article, the current zombie-mania fuels a $5.74 billion industry. There's also a growing number of fan sites such as Zombie Hub, which humorously prides itself as "the net of the living dead," or the mock online "dating service" Zombie Harmony, that provides the assurance, "the apocalypse doesn't have to be lonely." The zombie zeitgeist has spawned an exercise program "ZombieFit," and a "World Zombie Day" with charity "zombie walks" in more than 50 cities.

Zombies have even infiltrated American academia, with the University of Idaho recently offering a lecture on "Zombies and International Politics."

Deeper meaning?

So what is it about zombies that has, excuse the pun, taken hold of our brains? As a Catholic film critic who has survived numerous encounters with the walking dead, I find the fascination perplexing, and in its gorier extremes, alarming.

Journalists like Torie Bosch have proposed economic anxieties as a reason, writing in Slate that "zombies are the perfect representation of the fiscal horror show."

Undead Thrills of 2012

Here's a look at two upcoming zombie-themed movies set to premiere in the United States this year:

"Juan of the Dead": A fan favorite at the Toronto Film Festival, this Cuban film is about a 40-year-old slacker fighting off zombies. No release date has been announced.
Trailer time!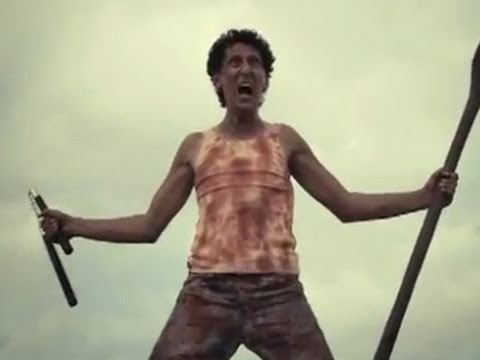 "World War Z": Set for a Dec. 21 release date, the movie stars Brad Pitt as a U.N. employee who interviews survivors of the Zombie apocalypse.
One could just as easily see shades of our culture of death in the depersonalized violence of many of the movies.
Eeeewwwwwe!, that doesn't look good (as a still shot).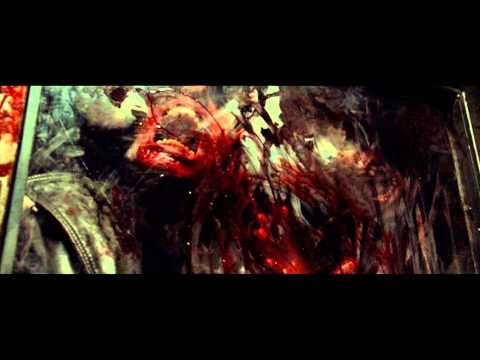 Ever notice how when really bad stuff is going to happen to us, it's when Morgan Freeman is the President? One year it's an asteroid, and the next time it's zombies. But I digress. Back to Dicerto,
Others disagree with this zombies-as-social commentary reading, as has been done with George A. Romero's 1968 cult classic "Night of the Living Dead" and his 1978 follow up "Dawn of the Dead" that ushered in the modern, ultra-violent zombie era. The latter is often seen as a critique of American consumerism.

"I think it's a mistake to read the current interest in zombies as tied to present social and psychological trends," said Catholic author and blogger Jimmy Akin. "Literature invariably incorporates elements of the time in which it was produced. Romero's 'Night of the Living Dead,' for example, has an unmistakable subtext involving race relations. Modern zombie treatments include 9/11 themes. But it's a mistake to see these as being 'about' the incidental subjects they treat. They are 'about' the walking dead and how terrifying it would be to encounter them. This is one of those situations where a cigar is just a cigar."
Go read the whole thing. As an extra bonus, I'll also include the following clip from one of my favorite movies that also used hordes of creepily costumed extras, Army of Darkness.
What ever happened to Bruce Campbell? Update!==>> He's on Burn Notice.